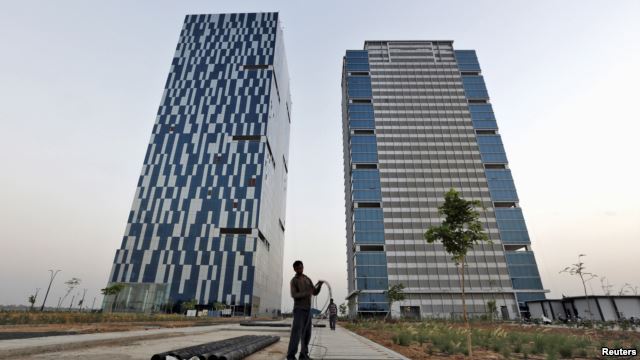 Prime Minister Narendra Modi will formally launch the Rs 98,000 crore Smart City and AMRUT projects on June 25, in an attempt at tranforming the urban infrastructure burdened with ever-growing population. Modi will announce the implementation guidelines for the two big-ticket urban renewal projects – Smart City and Atal Mission for Rejuvenation and Urban Transformation (AMRUT) – at Vigyan Bhawan in the presence of senior officials from state governments and Union Territories dealing with urban affairs including municipal commissioners and mayors.
West Bengal and Rajasthan get to nominate four cities for the smart city project; Bihar, Andhra Pradesh and Punjab three cities; Odisha, Haryana, Telangana and Chhatisgarh two cities; and Jammu and Kashmir, Kerala, Jharkhand, Assam, Himachal, Goa, Arunachal and Chandigarh one city each.
Odisha government will soon nominate two cities for inclusion under the Union government's 'Smart Cities' programme.
Under AMRUT scheme, 37, 31 and 21 cities have been identified in Maharashtra, Gujarat and Karnataka respectively and Delhi has got one city each for Smart City and AMRUT.
Similarly, 31 cities have been identified in Andhra Pradesh; 30 in Rajasthan; 28 in West Bengal; 27 in Bihar; 19 in Odisha and Haryana; 18 in Kerala; 17 in Punjab; 15 in Telangana and 10 in Chhattisharh under the AMRUT scheme.
Also Read: BRTS in five municipal corporations in Odisha, Bhubaneswar to be ready by 2018
Comments
comments