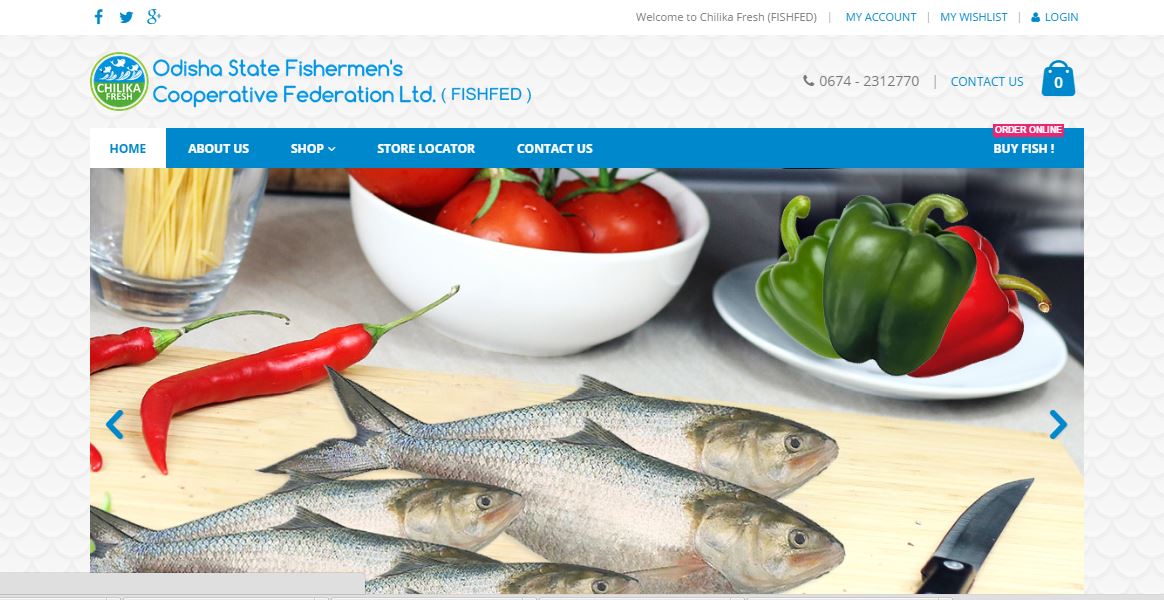 Chief Minister Naveen Patnaik launched the online shopping platform www.chilikafresh.in to provide its a flexible buying experience.
www.chilikafresh.in
 provides the residents of  Bhubaneswar who cannot visit the Fishfed Chilika Fresh to place order online and get delivery at home.
Although the home delivery facility is being provided initially in limited area, subsequently looking at the response, it will be extended to all other area under Bhubaneswar Municipal Corporation and other cities of the state.
Varieties of freshwater, brackish water & marine fish alongwith crab & lobster are being sold in hygienic condition.
Subsequently fishery products like dry fish, canned fish, fish pickle will also be sold to the consumers. With the success of Chilika Fresh Kiosk, more such kiosks will be set up in various potential places of Bhubaneswar.
Comments
comments