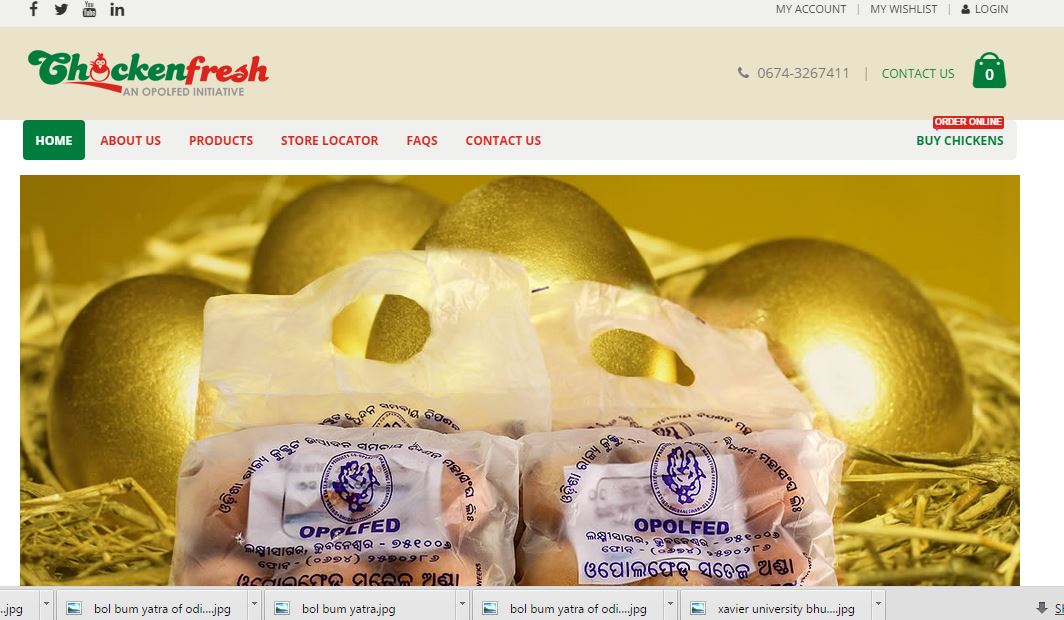 You can now order for chicken and eggs online in Bhubaneswar. OPOLFED launched online shopping platform to provide its customers a flexible buying experience of its products such as chicken and egg.
Agriculture minister Pradeep Panigrahy launched the e-chiekcn portal www.chickenfresh.in.
The online shopping platform will provide the residents of Bhubaneswar who cannot visit the OPOLFED-CHICKEN FRESH to place order online and get delivery at home, he said. The OPOLOFED would take flat delivery charges of Rs 50. One has to order minimum amount of Rs 500.
Comments
comments