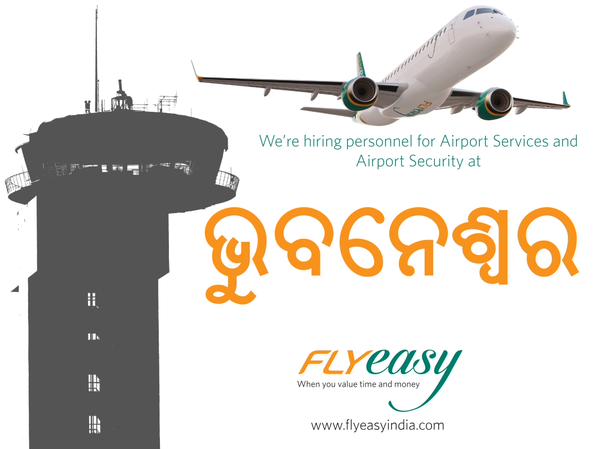 We are hiring graduates (in any discipline) – both fresh and experienced for the following positions based at Bhubaneshwar airport. All applicants must possess the qualities of positive thinking, alertness, friendliness, flexibility to work in diverse situations, patience, and an eye for detail. Fluency in English and the regional language is a must.
1. Trainee Security Executive: No experience required. Age limit : 25 years
2. Security Executive: Basic AVSEC. 1 to 5 years experience. Valid X-Ray Screener Certification is preferred.
3. Security Supervisors: Basic AVSEC and valid X Ray Screener Certification. 5+ years' experience.
4. Customer Service Executive (CSE): 6 months to 2 Years Experience in an airline / airport.
5. Senior CSE: 2+ years of experience. Preferred: Load & Trim License.
6. Duty Supervisor: 4 – 6 years experience.
7. Duty Officer: 6 – 8 years experience.
8. Duty Manager: 8+ years of experience.
How to apply? Through our portal.
Airport Security Vacancies: http://career.flyeasyindia.com/Search/?Security-jobs
Airport Services Vacancies: http://career.flyeasyindia.com/Search/?Airport+Services-jobs
Deadline for applying through the portal: 21st June (Sunday) 2pm IST.
Date of hiring: 22nd June (Monday). Only shortlisted candidates will be invited for an interview at The New Marrion (06, Janpath
Bhubaneswar 751001)
We welcome you to the fun filled FLYeasy family! Apply, and watch your career fly! smile emoticon
For more information, please visit www.flyeasyindia.com
Also Read: Artists get Bhubaneswar airport Art Galery as a platform to showcase their work
Comments
comments