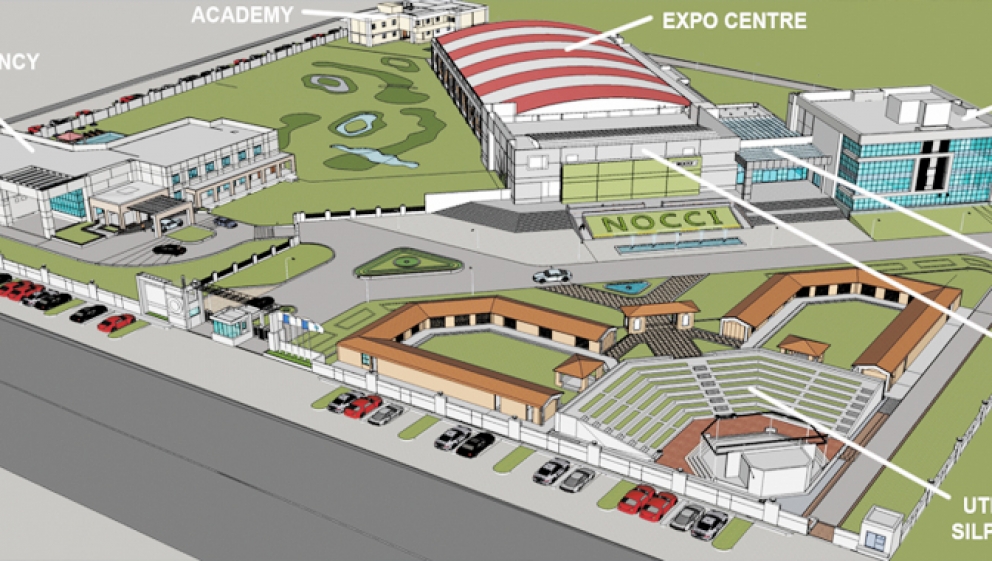 Balasore International Expo Centre BIEX is a new infrastructure built with world class facility for holding trade fairs, exhibitions, and conventions, at Balasore (Chandipur on sea) the humming coastal town of  northern Odisha, almost in the centre of 3 state capitals Bhubaneswar, Kolkata and Ranchi, and many other economic hubs, such as Jamshedpur, Kharagpur etc.
The BIEX has a 40,000 sq ft air-conditioned exhibition hall, with all facility to accommodate  150 octa-norm stalls of 9 sq meter area each. In addition, ample open area to arrange open air exhibition & park vehicles, is also available.  The BIEX facility is in a 10 acre campus of the NOCCi Business Park, having star rated accommodation, recreation, cottage industry exposition and open air theatre, modern trade tower with office spaces and incubation  facility, close to NH-5. Exhibitors and visitors can get all amenities, F&B services, banking, freight forwarding, courier, and travel services all under one roof in the Business Park.
This project is counted amongst the most successful projects in the country under Centre's  Industrial  Infrastructure Upgradation (IIU) scheme. The project is also a very successful model of Public Private Partnership wherein the public and private partners have come forward to build upon their key strengths.
Comments
comments