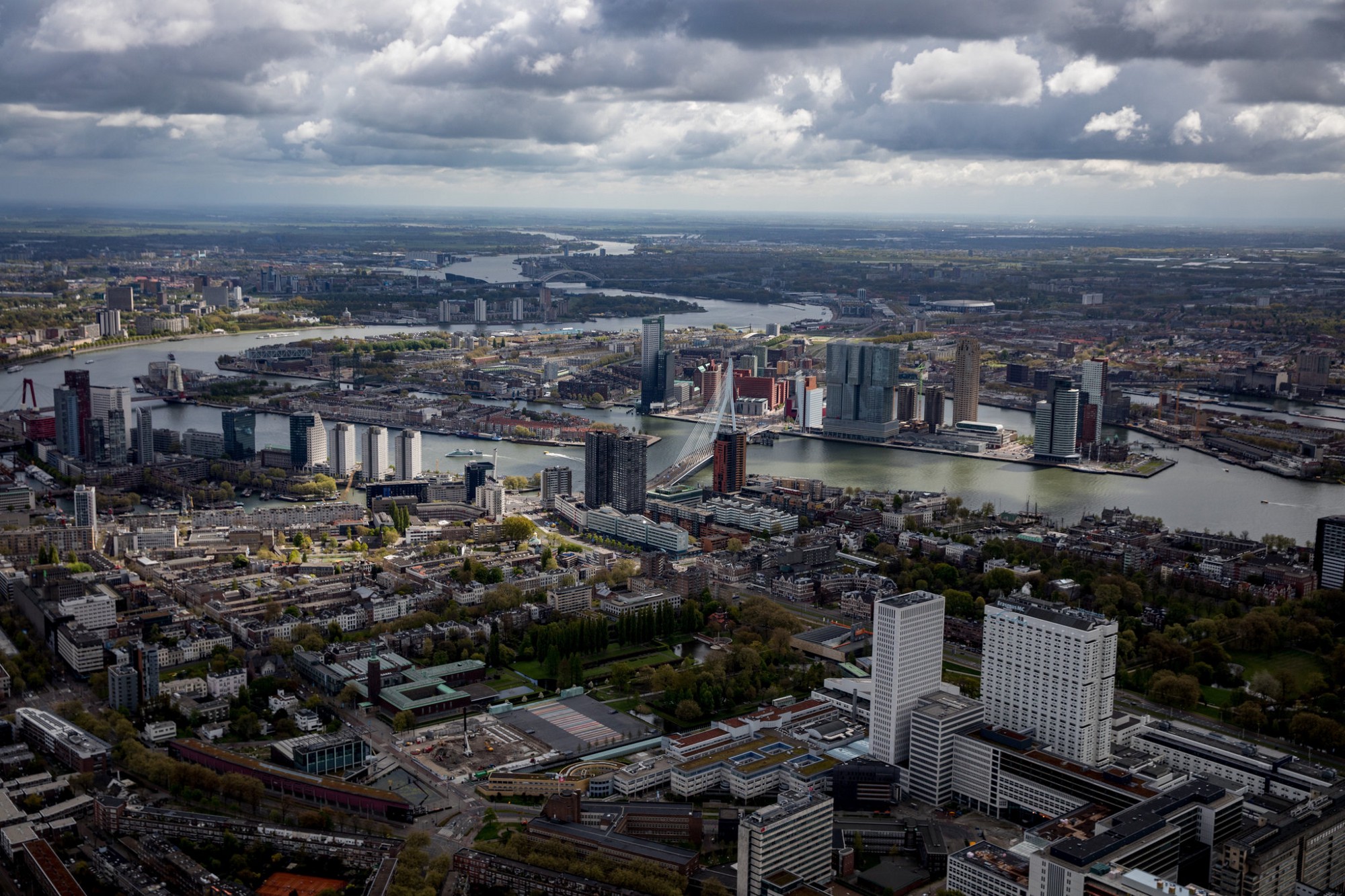 16 Years Ago when i visited Rotterdam, it was snowing but I was surprised that the city was fully functional from tram to train to car to bicycle to pedestrian all busy including shops, malls, informal markets, offices and play grounds etc. But when i returned from this city after education into Bhubaneswar my home town on a hot Summer, I found all chocolates have molten from solid forms and it was a great reminder to what I was missing already. Since then i have seen worse summer and worse monsoon but was always reminded of Rotterdam. It not only inspired me to reinforce Bicycling in Indian Cities, also reminded me of what i inherited from this Port City was an inspiration to see Challenges as Opportunities for Innovation.
I often try to see Bhubaneswar or Cuttack or Berhampur or Sambalpur or even small town like Jatani etc in Odisha or some Indian Cities are not less comparable than any Dutch City. If we had utilised our natural canals rather than converting them into sewerage or drainage or garbage channel, things would have been much better. What surprised me is that we converted all our opportunities into problems and since then we are running behind utopian consultants and their utopian ideas of wide road compact drains leading us into a lost game.
Netherlands is a country where all passenger trains are powered by wind energy, where your groceries can be delivered by all-electric vans, and where people cycle over solar bike lanes. Its perhaps a small nation but a lot to learn from towards sustainability. Few days earlier when our Prime Minister had a short tour of Netherlands where the Prime Minister of Netherlands gifted his Indian counterpart a Bicycle, that wild fired very next day in social media. Many including me of were in imagination that perhaps the symbolic gift of Bicycle will ignite Indian Cities in reminding their potential of Innovation in City Management.
But in reality we are part of a world where excuse is perhaps is our innovation that drives us with a Juggad syndrome. Well in summer when temp goes up we buy Air Conditioner, in winter Heater to warm our water or some time bedrooms & we forgot some how the lost Spring because spring is a great reminder of how badly we changed our weather.  Question is why we abuse the administration when it rains? Perhaps we have no right to abuse because we ourselves limited our craze for innovation and the result our cities can't bear few milometers of rainfall.
What you see is the city of Rotterdam where 90% of its topography is below sea level and yet it is not water logged nor flooded rather water has been the central, existential fact of life in Rotterdam, a daily matter of survival and national identity. No place in Europe is under greater threat than this waterlogged city on the edge of the Continent. Much of the city sits below sea level and is gradually sinking. Previously dutch used to pump or flush out water, but today an essence, to let water in, where possible, to live with the water, rather than struggle to defeat it. So Dutch cities devise lakes, garages, parks and plazas that are a boon to daily life but also double as enormous reservoirs for when the seas and rivers spill over by avoiding water logging or flooding every day throughout the years.
That's because from the first moment settlers in this small nation started pumping water to clear land for farms and houses, water has been the central, existential fact of life in the Netherlands, a daily matter of survival and national identity. No place in Europe is under greater threat than this waterlogged country on the edge of the Continent. Much of the nation sits below sea level and is gradually sinking. Now climate change brings the prospect of rising tides and fiercer storms.
Yes if we don't wake up then we will loose this beautiful Game of Urban Planning & Urban Management that once was gifted from this part of the planet to the world. The problem with us is we still believe in pumping water from the street to drains as cost effective than saving the water. Where as one may get surprised that last summer World Rowing Championships at the outskirts of Rotterdam was part of an area called the Eendragtspolder, a 22-acre patchwork of reclaimed fields and canals a prime example of a site built as a public amenity that collects floodwater in emergencies. It is near the lowest point in the Netherlands, about 20 feet below sea level. With its bike paths and water sports, the Eendragtspolder has become a popular retreat.
Going by recent history it only reminds us how fool we are and our imagination of Smart City or Renewal Mission. Well its up to the city either convert challenges into opportunities or get buried inside problems that someone may arrive to rescue us each monsoon.
By PIYUSH ROUT
Urban Planner by education, Facilitates Innovations in City Management; writes column on emerging cities issues. My views, not my clients. RTs not endorsements.
Comments
comments