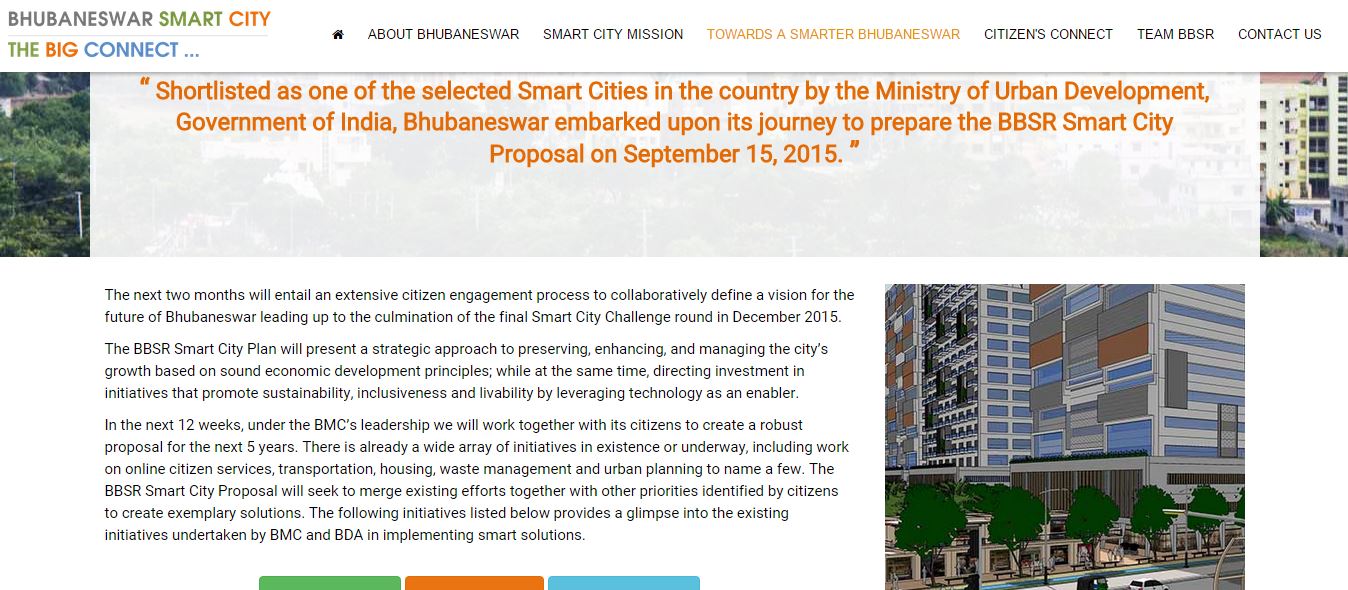 Here is the link to the website http://smartcitybhubaneswar.gov.in/citizenconnect/31
BMC today launched a citizens' connect initiative for the smart city mission to ensure people participation. Under this initiative, they will organise two contests – Envision Bhubaneswar and Design a logo. It also launched a website on the smart city mission.
To ensure that maximum number of people are involved in this initiative, BMC invites you to participate in upcoming citizen engagement activities, including:
•Contests
•Events
•Stakeholder meetings
•Written Submissions
•Online Crowd Sourcing and Polling- MyGov, Smart City BBSR- portal & mobile app
•Offline Polling through public events
•Pictorial representations and other mediated methods for the residents who cannot read and write.
Like Us in Facebook to get more content like this
If you have content to share with us, send us an email at [email protected]
Comments
comments