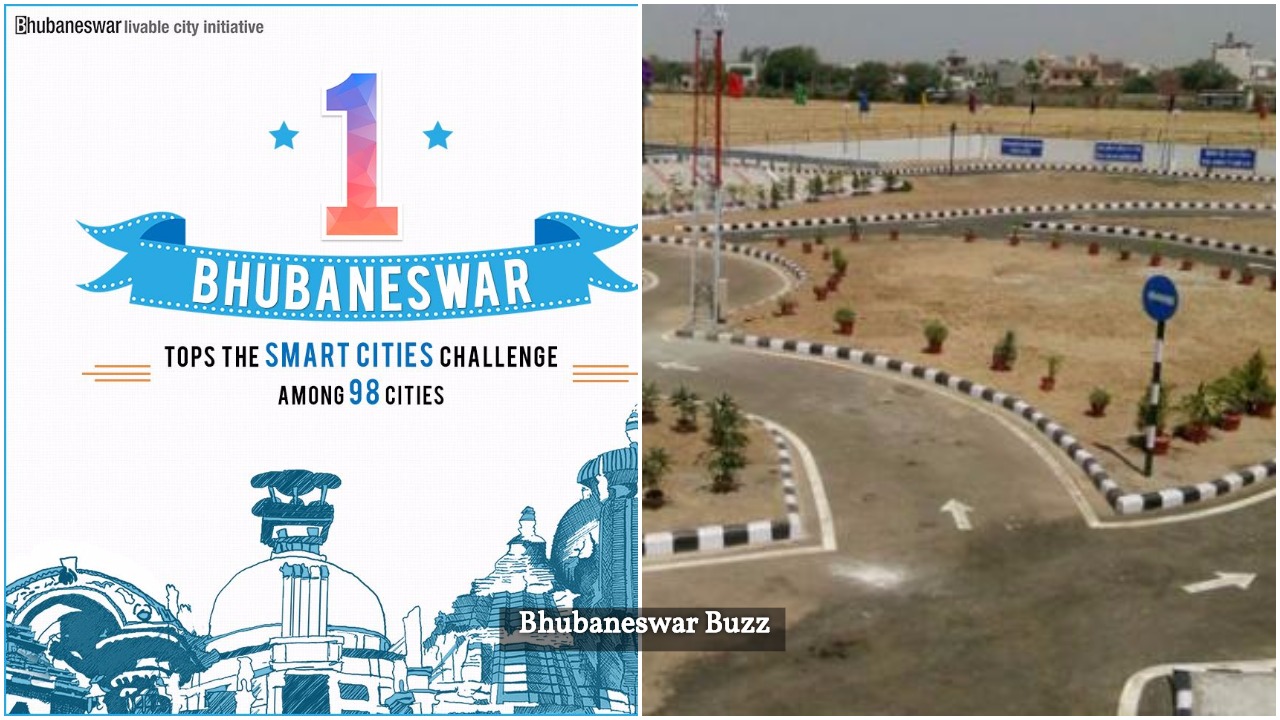 Women empowerment has already become a buzzword in inclusive development, but the Bhubaneswar Smart City Limited (BSCL) has put the focus on the driver's seat with girls from slums of the Smart District undergoing training to have the control of the wheels. Interestingly, a leading international taxi aggregator has evinced interest to have the future-drivers in their local fleet.
BSCL's socially smart initiative to empower girls with a vocation, which traditionally remains a male bastion, could be a huge success story, even if the training process has just rolled on, recently.
Under the Under Socially Smart Bhubaneswar initiative the BSCL in association with UNFPA and implementing partner Humara Bachpan, has been conducting capacity building and orientation programmes for girls and youth in the slums of the Bhubaneswar Town Centre District (BTCD).
It can be mentioned here that Bhubaneswar is the first city in the country to go with such a unique partnership with a UN organisation to make the citizens socially smart. After three months of continuous interactive sessions and training programmes, the results have been quite encouraging in some of the BTCD slums.
The programmes were conducted among adolescent girls in four slums in BTCD area such as Shantipalli in Sahid Nagar, Shanti Nagar FCI Colony slum in Kharvel Nagar, Kedarpalli slum in Bapuji Nagar and Jagannnath basti in Kharvel Nagar. After several sessions, 13 young girls from these slums expressed interest for getting trained in driving. They were prepared to appear for the test in order to get admission for the two months driving training course at State Driving Training Institute, Bhubaneswar.
Four of them successfully passed this test and have got selected for the two month driving training at the state driving training institute, which involves theory as well as practical sessions. The four girls Subhashree Pattnaik  (22 years), Purnima Swain (18 years), Anjana Sarkar (24 years) and Samina Nayak (19 years) from Shantipalli slum have now started training at the institute from 2nd June.
After getting their training at the Government Driving Training Institute here, the girls are supposed to get another residential and specialised training at Commercial Driving Training Institute, Chhatia. Once they complete their training at the Chhatia centre, they can be inducted to commercial jobs. The target is to train 50 girls for driving under this initiative.
These four girls, daughters of daily wagers and auto-rickshaw drivers have created example for other girls in the slums of BTCD to take up driving as career similar to the trend in metro cities like Bengaluru and Mumbai. Preliminary discussions with taxi aggregators like UBER have elicited positive response for supporting these women drivers, once they finish the training and obtain licenses.
HEALTHY MOVE:
Another success story under Socially Smart Bhubaneswar is the intervention of community members for improving health conditions of the slum residents. Women members from Muslim community from other slums were brought in to successfully persuade the families in Kharvel Nagar Masjid Colony to shun their reluctance for vaccination of their toddlers.
Under this initiative boys and girls groups have been formed in different slums of the city to conduct safety audits, identifying unsafe areas in their respective slums and making suggestions for improvement.
It may be noted that under Socially Smart Bhubaneswar initiative, a three-day training programme of thirty peer leaders (girls) from eight slums from Bhubaneswar Town Center District or Smart District was held last week at Bhubaneswar.
These peer leaders or "Pragati Sathi'' as they have been named, are envisaged to be the "change agents'' in their communities. The "Peer Leaders''' will conduct a series of meetings and transact learning in the community and family-level to create awareness on gender-based discrimination, child marriage, menstrual hygiene and management etc. This will ensure social changes, which, in long run would help to ensure healthy and smart society.
The main objective of this project is to develop a youth-centric and youth-led integrated social intervention model to support Citizen Connect Initiative and promote safety and security of girls and women in Bhubaneswar with specific focus on urban slums, through community partnerships.
Comments
comments