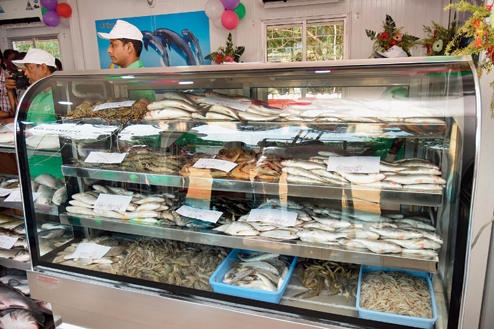 The state government on Friday announced that it will open 26 fish selling kiosks in the line of 'Chilika Fresh' in the city in public private partnership (PPP) mode. Varieties of fresh water, brackish water and marine fish along with crab and some other aquatic edibles will be available for sale in these kiosks.
The government has opened two Chilika Fresh outlets in the city to make available fish and fish products to the consumers in the most hygienic conditions. The first outlet of Chilika Fresh was setup at Siripur Square, near Orissa University of Agriculture and Technology (OUAT) campus on September 26, 2014. Later another outlet had been opened at CRP Square
Read more from Times of India.
Comments
comments