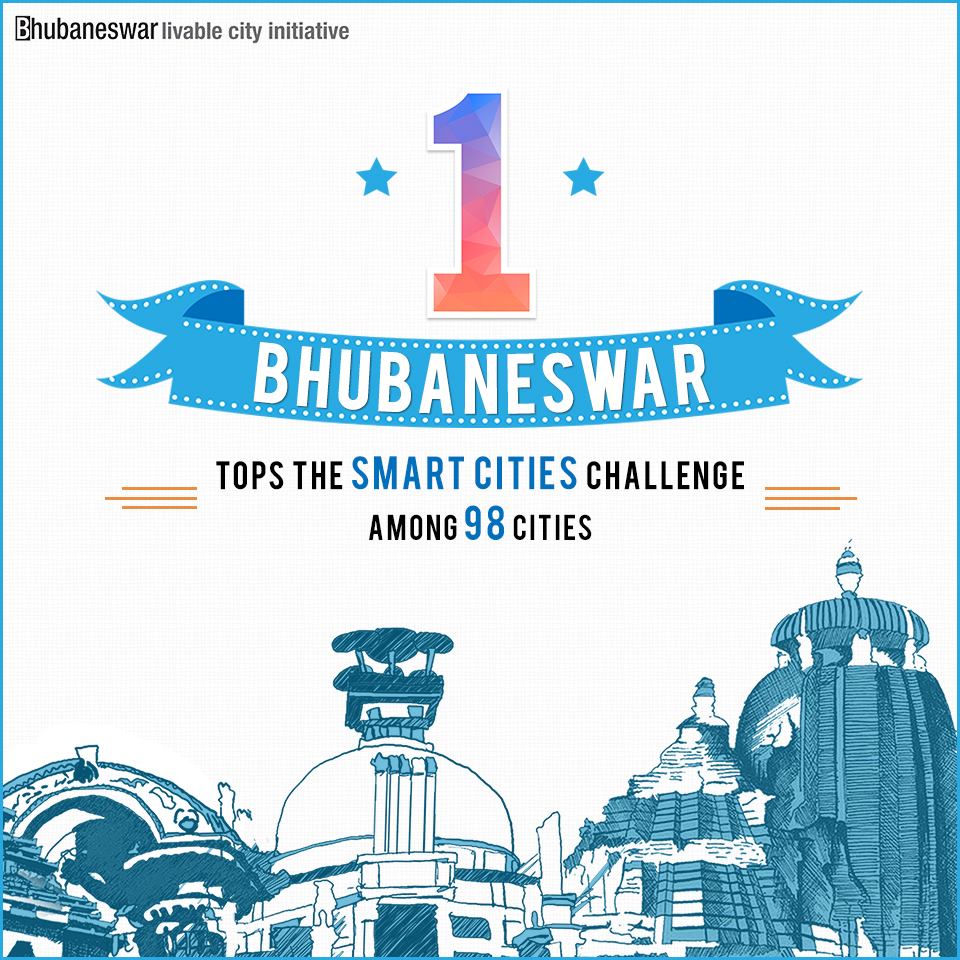 India's first special purpose vehicle (SPV) on smart city – Bhubaneswar Smart City Limited – commenced operations on 1 April 2016.
The SPV was set up as per the Smart City Mission Guidelines to enable faster execution of projects by delegating to them powers of various concerned departments and agencies.
Incidentally, Bhubaneswar also topped the 1st batch of 20 smart cities list that was released by the Union Ministry of Urban Development on 28 January 2016.
About Bhubaneswar Smart City Limited
• It consists of a 16-member Board of Directors with representatives of various departments and agencies of the Odisha Government, one representative of Government of India and 5 Independent Directors of which at least one will be woman.
• It will have an authorised capital of 500 crore rupees, divided in to 5 crore shares of 100 rupees each.
• Of this, the Government of Odisha and Bhubaneswar Municipal Corporation will have a share of 112.50 crore rupees each while Bhubaneswar Development Authority will contribute share capital of 250 crore rupees.
• It was registered under the provisions of the Companies Act, 2013.
• Project management will be undertaken through engagement of Project Management Consultancy.
• The chief executive officer (CEO) is authorized to finalize the terms and conditions and manner of recruitment and also engage agency for providing various services.
R Balakrishnan and R Vineel Krishna are the Managing Director and the CEO of the Bhubaneswar Smart City Limited respectively.
Bhubaneswar Buzz is available in 10 social media channels, check out all of them here
Did you know Odisha is first in India to host Asian Surf Championship
Like Us in Facebook to get more content like this
Comments
comments