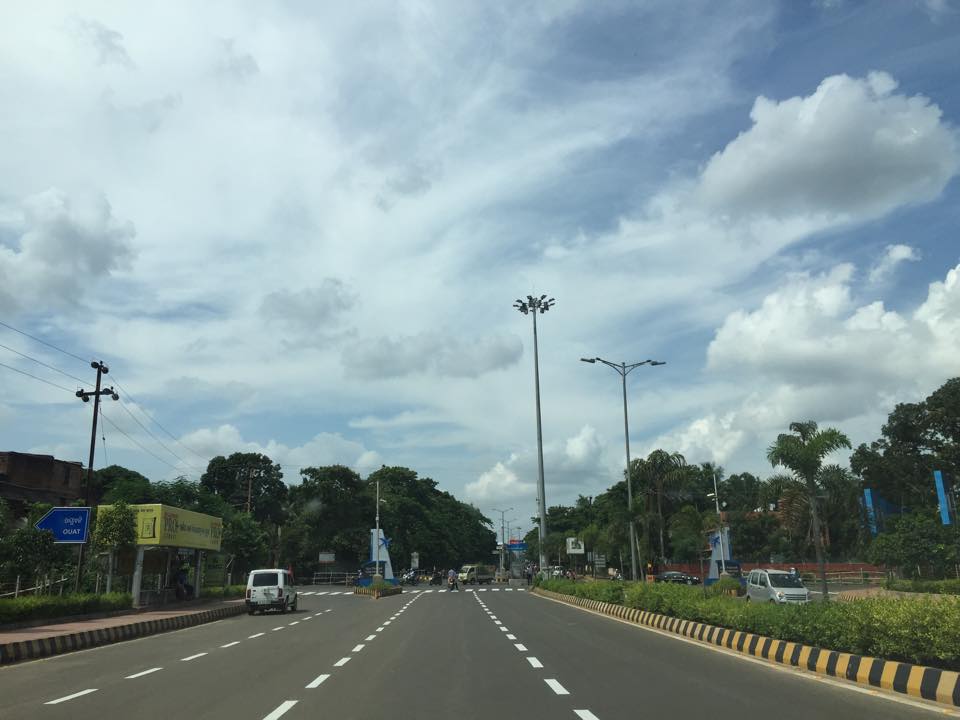 At the morning tea, we come across several news about smart city in print media & digital media. The word 'Smart city' is a Pandora's Box which has a lot of verticals.
Now let us take our own capital city as a pilot project for smart city proposal. Let us see how we satisfy the parameters. The monumental history of Bhubaneswar is very old and wonderful. Planned by Otto Konigsberger, the overall planning of the city is nice and well connected everywhere. It has been growing up rapidly for the last 10 years due to several reasons. Now the city is modern, stylish and crowded. We find all new imported cars, imported building materials, posh showrooms, robust police patrolling, smart students, smart office goers, good government. But can we call it a smart city !
For software professional it should be smartness in the technology and connectivity. A city fully equipped with wi-fi, security system, and digital connectivity. Online information kiosks at several important places may be installed to provide idea about the city at one point. It may be smart technology. Bhubaneswar in current scenario is being equipped with various technologies but lot more to come; hence smart technology cannot be satisfied in Bhubaneswar fully, at least for now.
For daily commuters on the road who spend almost one fourth of their office schedule on road, feel it to be smarter in the road & transport system. Roads should be spacious and hassle free. The city should not be full of vehicles and overflowing crowd. One to one vs many one system of transport system can reduce or divert the crowd. This may be smart transport. Same goes with the traffic. The traffic was very much smooth in Bhubaneswar till 2005-06. It never took more than half an hour to reach one corner to another. Now the exponential growth of the city has forced everybody to leave home at least an hour before the scheduled time. The govt has been doing regular work on road infrastructure. It has also started city bus service. Bhubaneswar is also one of the 63 cities listed under JNNURM. Still we see many people using private vehicles which congest the important routes.  Our city is to be upgraded in transport system such as more buses, metro rail, promotion for pooling vehicles, battery operated vehicles. People should love using public transport. Hope we achieve this in next 3-4 years.
For doctors and patients, a city should be smart enough to cater the over flowing crowd and make the treatment system hassle free. The availability of competitive treatment and doctor patient friendly environment is a key factor. We call it a smart healthcare. Bhubaneswar is almost fully equipped with healthcare facilities except few specialty treatments. Nevertheless we can assume Bhubaneswar as a smart healthcare city.
For city development authority & Municipal Corporation it should be intelligent buildings having modern technologies, energy efficiency and waste management. Creation of sustainable neighborhood and energy efficient buildings is the aim of an architect as well aspiring builder. We name it smart building and sustainable habitat. A city should be a home to everyone. Bhubaneswar has been witnessing tremendous development for the last 7-8 years. The magnitude of the city has expanded. But  very few buildings are designed and built with energy efficiencies & with environmental friendly resources. A lot of slums are developing gradually. Govt is taking initiative to rahabilate the settlement. Hence Bhubaneswar can top the chart by fast development but certainly not by smart development now. Good thing is, various organizations are showing interest in green buildings, energy efficiency & sustainable habitat. Can we say Bhubaneswar is having smart buildings? Somehow yes! The city has witnesses a lot of construction for the last few years. Good multistoried buildings, big institutes, corporate houses, multiplex have been established in the city. We have built a lot of buildings but hardly could make any smart intelligent buildings. Though very few buildings have tried to comply the norms framed by IGBC or GRIHA rating system, still the city needs tremendous awareness for smart buildings. This may start from a small house to a high rise building. The building technologies and environmental friendly construction should be carefully suggested by architects and consultants. It must also be adopted by the developers and the end users. The initiative of development authority and few other organizations for organizing workshops and seminars to spread awareness is praise worthy. So we can say our city may need some more time to have smart buildings.
For citizens residing in all corners of the city, the primary need is electricity and water. A smart city should not suffer from the deficiency of any of the two. Generation of electricity as back up, can be in many ways like thermal, hydro, solar etc. preserving electricity and utilization properly is the must. The smartness is to satisfy the requirement with less consumption.
For educationalist and eminent persons, the smart city should be full of qualified people in every industry. Each industry should have educated people who can contribute something in every field. "Education is a right" it should be strictly followed. We name it smart education.
For government, it is almost everything. But major thing is governance. Smart and determined people can elevate the city and state to higher levels in every field. The governance reflects the operating system of a state. Smart people name is smart governance. Bhubaneswar is the first city in eastern part of the country to beautify the road side boundaries and settle the vendors by creating nice vending zones. This could set example for others to visit our capital city and refer the strategies of cluster shopping. Almost all govt departments are equipped with online monitoring as well as internal working system. Various departments & ministries are changing the vision and proceeding towards smart governance. The connectivity with rural area authorities through video conferencing has become an asset to the governance. Moreover we have a stable govt which is trying to orient the whole administrative system towards a smart city mission.
The debate on projecting Bhubaneswar will be a continuous process. It may take time, but surely this city has potential to qualify as first smart city of Odisha.
Comments
comments