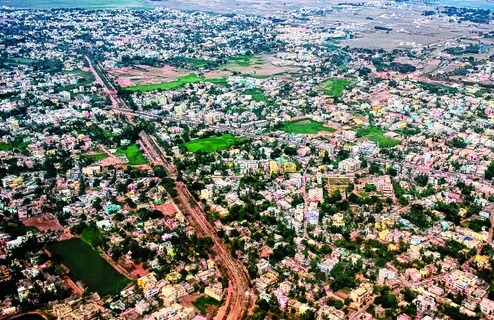 BDA has identified more plots on the outskirts of the city to roll out its town planning scheme.
This time, Bijipur, Tomando, Paikarapur, Shaymsudarpur and Nuagon will see an overall development in terms of quality roads, drains and other such essential infrastructure. The authority has sent out a notice to inform the public to this effect.
The development authority has already been implementing one such scheme over around 746 acres on the city outskirts at Sahajpur, Naragoda, Sijuput and parts of Paikarapur.
"We have published a public notice inviting objections and suggestions for the new scheme," said an official of the development authority.
According to the new town planning scheme, 199.72 acres will be revamped at Bijipur and Tamando, 280.32 acres at parts of Paikarapur and Nuagon and 367.07 acres at Shaymsundarpur. People affected by these schemes can approach the development authority till August end.
"People living in the notified area can come to our office where they will be provided with a clear picture of the town planning scheme and how it will benefit them as well as the administration. They will not be affected in any manner, but will get the opportunity to live in better surroundings," said BDA vice-chairman Krishan Kumar.
The development authority will take up construction of main and internal roads in the initial stage and later take up the other works. The funds for the project will be raised from the infrastructure development fund of the BDA. Forty per cent of the land will be used for roads, sale for residence, sale for commercial open space, garden and public amenities while the remaining 60 per cent will be developed and returned to the land owners.
Comments
comments