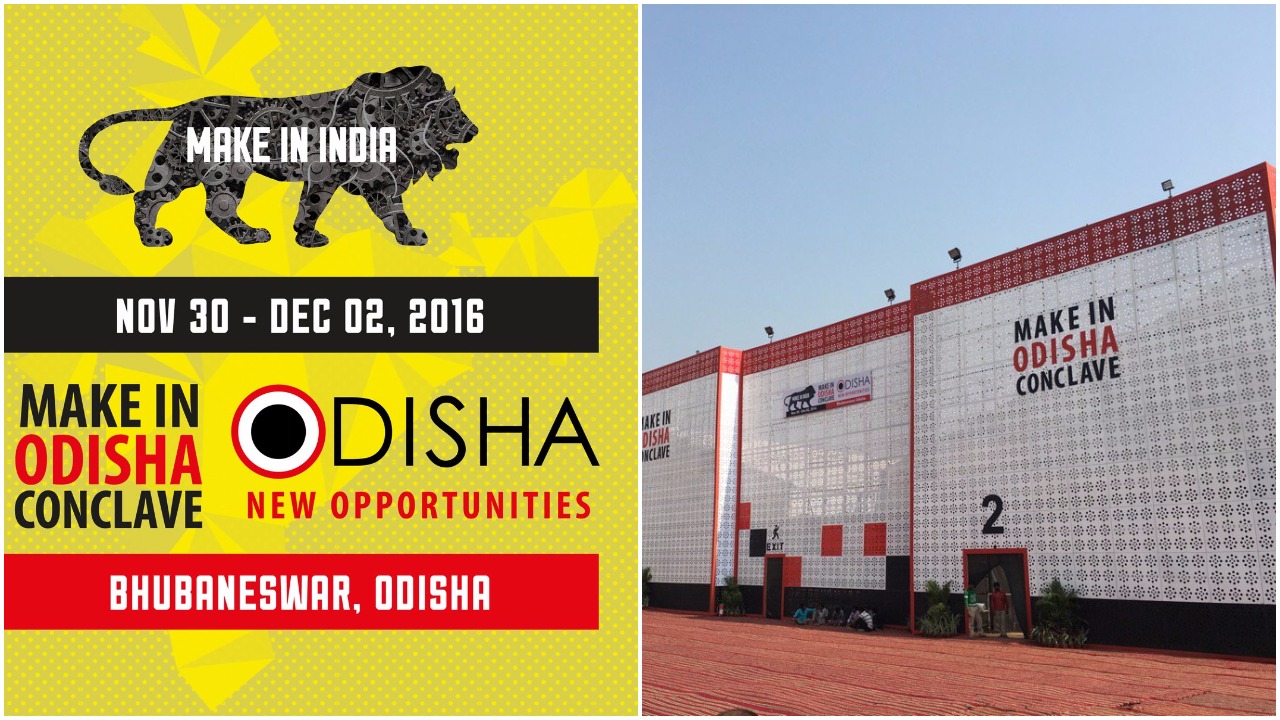 The IT/ITeS & ESDM (Electronic System Design & Manufacturing) Sector received very good response during the Make in Odisha Conclave at Bhubaneswar from 30th November 2016 to 2nd December, 2016. 
 The IT/ITeS and ESDM pavilion set up at Make in Odisha Conclave was also visited by many delegates who attended the Conclave. During one-to-one meeting on 1st December, 2016 with the Investors in the field of IT/ITES/ESDM more than 10 companies in the field of Electronics Manufacturing, LED Light manufacturing, Solar Panel manufacturing etc discussed in detail with the Hon'ble Minister, E&IT, Principal Secretary, E&IT, other officials of E&IT Department and showed their keen intention for investment in Odisha.  Investment intention of more than INR 1500 crores in the field of Electronics Manufacturing and IT in Odisha were received during this one-to-one meeting.  The Companies like Solix Technologies Inc. of USA visited the Electronics Manufacturing Cluster at Info Valley and is interested to invest in the field of Electronics manufacturing.  The company like Indisun Energy showed it's interest to set up Solar Panel Manufacturing with an initial investment of Rs.300 crores at Info Valley. Similarly the Companies like Maiestas Technology Pvt. Ltd expressed their intention of initial investment of more than 200 crores at the Electronics Manufacturing Cluster of Info Valley.  Other companies like G-ON Energy Control, HP Micro System, Bayside Global Electronics Pvt. Ltd., Tasking Solution Pvt. Ltd etc. were also discussed in detail during the one-to-one meeting.
A Seminar on ESDM & IT was also held during the Conclave on the Theme "  Odisha as a Global ESDM Manufacturing Hub – The Way Ahead" on 2nd December, 2016.  The Seminar was attended by the Hon'ble Minister, E&IT, Principal Secretary E&IT, Mr. Vinod Sharma, Chairman, CII National Committee on ICTE Manufacturing, Mr. Sunil Vachani, Chairman, Dixon Technologies, Mr. Omkar Rai, Director General, STPI, Mr. K. Krishna Moorthy, Chairman IESA and Managing Director, Rombus Chip Technology Pvt. Ltd. And Mr. Indrajit Ghosh, Chief Operaing Officer, KAIL Limited. Many investors participated in this seminar and also expressed their interest for investment in Odisha in the field of electronics manufacturing and IT.
One MNC in the field of Banking Software M/s. Black Knight announced its operation from Bhubaneswar during this seminar.  The Company is going to start its operations soon with 250 software engineers to start with from Bhubaneswar.
Similarly M/s.  BPO Convergence a Company in the field of BPO has taken more than 9000 sq.ft. built up space in OCAC tower to start their BPO operation from OCAC Tower and will create an employment opportunity of more than 500 in next one year time.  The companies like Qantom Software Pvt. Limited, Weightrack India (P) Ltd,  Anant Power, InstaSafe Technologies Pvt. Ltd., Topaz Solar, McForrester etc. had a discussion on their plan of expansion in Odisha also.
Did you know Bhubaneswar Buzz is only portal covering Odisha to have more than 20,000 followers (consistent) in top 3 Social media platforms i.e. Facebook,Twitter and Instagram
Bhubaneswar Buzz is available in 10 social media channels, check out all of them here
Did you know Odisha is first in India to host Asian Surf Championship
Like Us in Facebook to get more content like this
Comments
comments