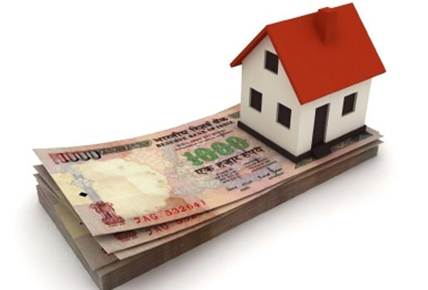 The Bhubaneswar Development Authority (BDA) plans to make houses available for as little as Rs 5 lakh in an affordable housing project to be implemented in public private partnership mode (PPP) on a 20-acre plot at Gothapatna on the outskirts of the city. The project will be floated soon.

"We hope to float the expression of interest to involve a private partner within a month. At least 75 per cent of the built-up area will be reserved for economically weaker sections (EWS) and lower income groups (LIG)," BDA vice-chairman Krishan Kumar told TOI on Monday.

The International Finance Corporation (IFC) will provide financial aid to subsidize the housing units for the project. The EWS houses will be G+4 (ground+ four) structures. The private partner selected will be free to use the rest 25 per cent land for residential and/or commercial purpose.

Before allotting the houses, BDA is working on preparing an allotment manual and an online public platform, called affordable housing management system, where database of applicants and beneficiaries would be placed to ensure transparency in allocation of the flats and community monitoring of the allotment process.
The manual will be used for all future allotment of EWS houses. Women members heading households, people with SC/ST status, persons with disabilities, will have reservations, BDA sources said.

BDA is planning to keep a 10-year lock-in period during which the purchasers won't be able to sell the flats. If the beneficiaries have convincing reasons such as health grounds to sell off the property, they would be allowed to exit. However, only BDA will buy back the property by returning a sum, which would be calculated by taking into consideration the amount of investments already made by the beneficiary. The property will be allocated to applicants who would be in queue to buy the units.

BDA will facilitate bank loans for the beneficiaries by acting as an arbiter.

In another development, BDA has decided to keep land reserve, 25 per cent of the government land which can be given on lease, in all 14 zones of Bhubaneswar for low-cost houses. The agency plans to take steps for creation of around one lakh houses in the EWS and LIG categories.

According to the Revised Scheme for Affordable Urban Housing in Odisha 2013, EWS houses will have minimum 20 square meter (215.28 square feet) carpet area and a super-built up area (the saleable space) of 25 square meter (269.10 square feet). The government has kept benchmark of monthly income up to Rs 7,500 per month as EWS and Rs 7,501 to Rs 15,000 as LIG.
Courtesy: Times of India
Comments
comments