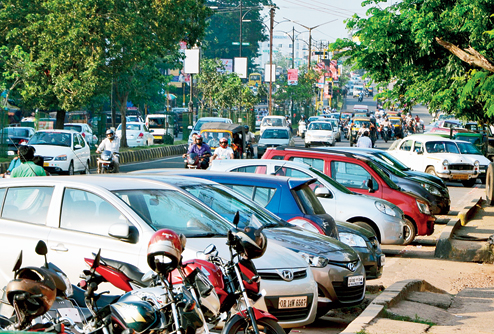 The municipal corporation has identified 50 more parking lots across the city to streamline traffic. These lots will become operational within 45 days.
At present, the civic body controls 32 parking lots, of which 14 are located near various institutions and 15 are being used as autorickshaw stands. Of these, only three are directly managed by the Bhubaneswar Municipal Corporation, while others have been auctioned out.
In the last financial year, the civic body had collected Rs 58 lakh from parking lots in the city. With the addition of 50 more lots, the collection may go up to Rs 70 lakh.
mong the big ones in the new parking lots, some will be located near Fortune Tower, Big Bazar, Kar Clinic, Aakash Institute, Hotel Crown, Hotel Swosti and Swosti Premium, Haryana Handloom to Royal Midtown Hotel, in front of Apollo Hospital, near BMC-Keshari Mall, near Sum Hospital, Exhibition Ground, in front of Club Town, Indian Oil office, Gandhi Park, passport office, Rasulgarh square and space under Rajmahal Square
Source: Telegraph Calcutta
Comments
comments