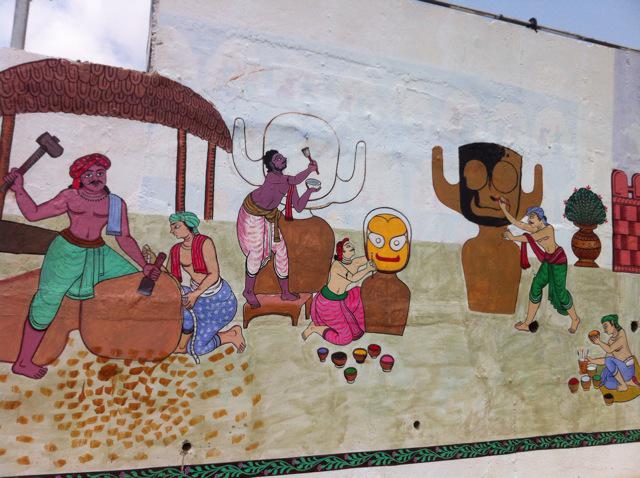 A team of Biswakarma comprising of 10 most experienced carpenters have started building the new bodies of trinity out of the trees chosen. The work began last Friday with a symbolic approval from Gajapati Dibya Singh Deb to the swotriya Brahmins, who performed rituals around a yajna or a holy fire at Koili Baikuntha, the site for construction of idols inside the temple.Though the idols will be ready in 11 days, they will first get painted before the naba jauban darshan prior to the car festival on July 18.
On June 15, the Gajapati will conduct purnahuti in the ongoing yajna. On this occasion at midnight, the chief servitor will carry out ghata paribatan or transformation of divine souls from the old idols to the new ones. The old idols will then be buried at Koili Baikuntha.
Anasara is the annual phase of hibernation before rath yatra, when the three deities fall sick. During Nabakalebar, the first phase of Anasara ends, with the burial of old idols. In the second phase, the new idols are massaged with the same medicines and oils that the old idols would be treated with every year. This ritual of lepa sanskara will be done on June 16. Then, maha anabasara will begin for the idols.
Info courtesy: Telegraph
Also Read: Jagannath Nabakalebar depicted via whiteboard animation – a must watch
Comments
comments