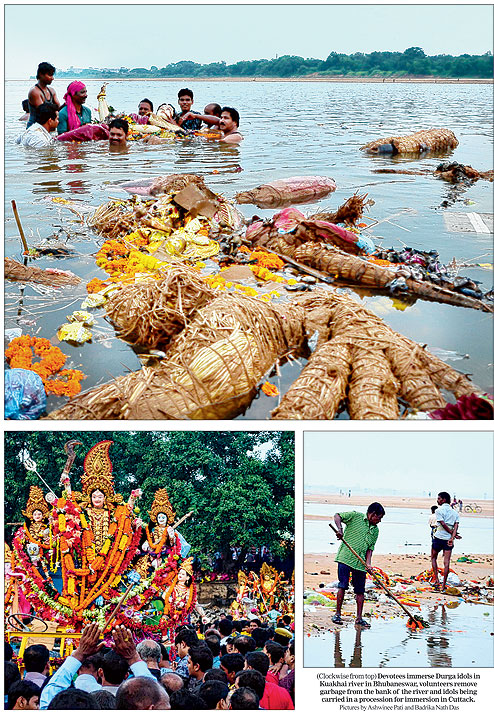 Goddess Durga and her siblings have been immersed but what has surfaced in its aftermath is pollution threat to rivers in the twin cities.
Cheap lead and chrome-based paints that are used to make idols are polluting the water body.
According to environmentalists, these elements also pose threat to aquatic creatures as lead and chrome are carcinogenic heavy metals that get dissolved in water.
Earlier idols were made exclusively of clay, which was an eco-friendly substance as it easily dissolves in the water.
They were painted with organic dyes mostly derived from stones, vegetables, seeds, fruits, sea shells and clay soils. For example, red colour was derived from kumkum seeds and the roots of the jackfruit tree yielded yellow colour.
Courtesy: Telegraph
Comments
comments