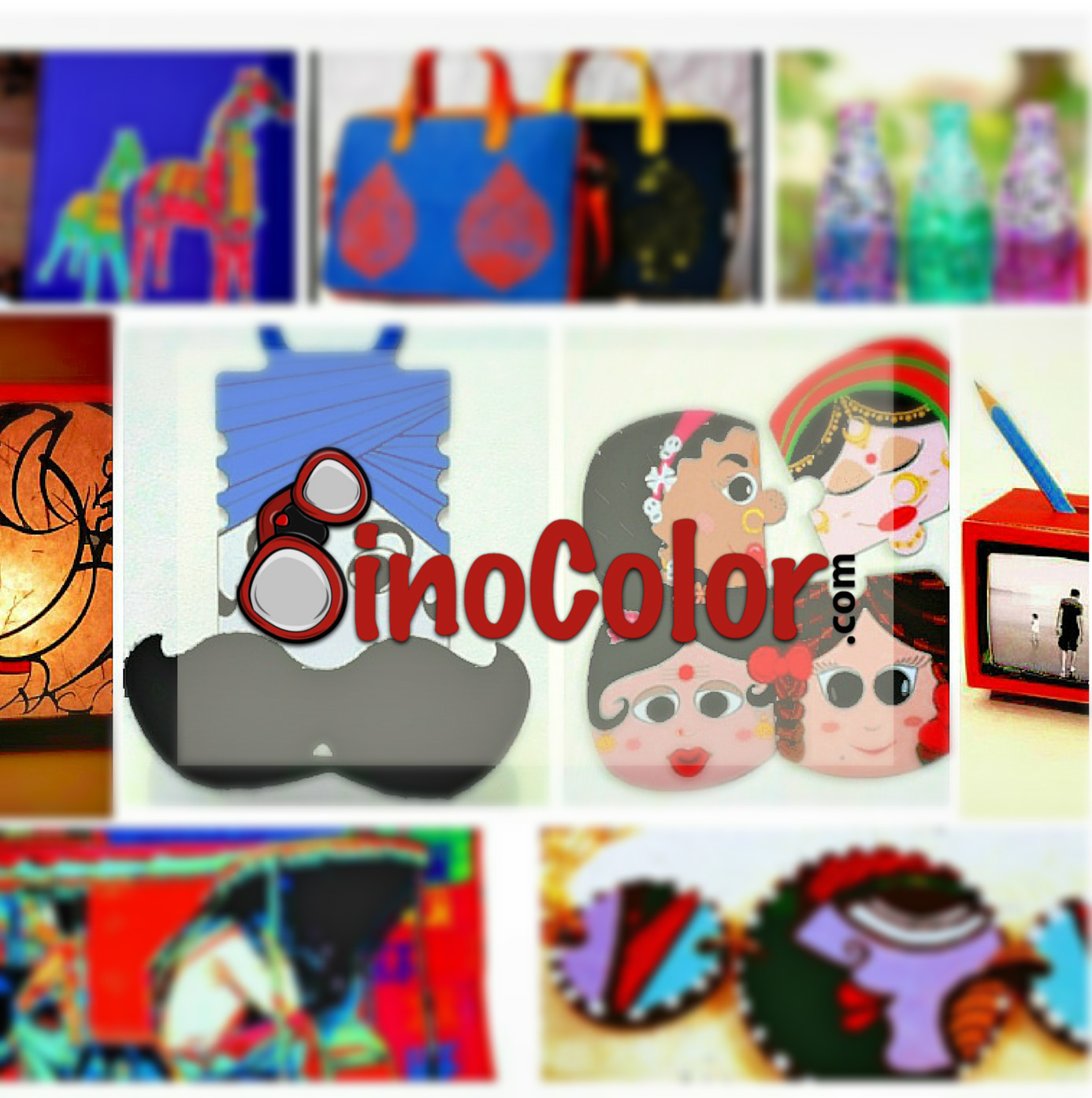 How it started?
We are from Odisha the land of rich cultural heritage. We always had a strong inclination towards arts and crafts. We have always tried to do something related to crafts and design as we always felt that most of the traditional art forms need a little bit of refinement to adapt to the gen X. Thats where the idea germinated.
How did we coin the name "Binocolor"?
With a desire to help people look up and shop for cool things made from across the country. We took 2 words:
1. Binocular – (to look up things far and wide).
2. Color – (creative merchandises have so much of it in their products).
and made Binocolor.com – Your "durbeen" for colorful things.
What we are trying to do ?
Whats in it for sellers?
We are trying to solve their e-commerce dilemma . Any creative people who is into merchandising business, be it crafts/design/handmade products and selling on eCommerce platforms, always ask this question to themselves. What is my brand identity? Who are my customers? While listing and selling their products, their brand identity is either concealed, overshadowed or limited by the platform players. This way their customers don't get to know
who they are and hence they will not be able to come back to them again. The creative group of people who make unique and made to order customized orders need more than an eCommerce platform.
We at Binocolor.com are trying to address this problem by giving merchandising businesses their own functional online social store. Their store on Binocolor.com is designed to be a complimentary extension of their existing business. We equip their business with some essential features:
Brand Identity – They setup their own online Social Store and get their unique identity and share with their customers to visit them at their own store . Example: http://www.binocolor.com/kyacheezhai
Socialize directly with the customer – Message, Feedback, Testimonial, Rating and Reviews. We have all the tools to help their business communicate and loosen up their social muscles.
Stores on Social Media – Binocolor lets designers setup their store on Facebook, Pinterest and Twitter so that visitors can see their catalog and shop directly from social media . This gives them the ability to harness the power of social media. Dont just "Live for Likes or followers".
Binocolor also does the dirty work for their business.(i.e logistics, payments and other complicated stuff that come with eCommerce)
Each store becomes a part of a growing community of social stores. Remember, people like visiting the mall because all the stores are at one place.
Easy to use and intuitive interface for sellers and shoppers alike with Web 3.0 semantics.
Intelligent curation of products on homepage to give it a fresh look each time a visitor visits the store.
Help them in selling their customized products
What's in it for the Shopper ?
Shoppers lookup and explore a community of online social stores that sell fun made stuffs.
Shoppers choose products from showcased stores across this colorful country.
Shoppers interact with their favorite stores helping them socialize. Their feedback helps and brings the best out of brands.
Shoppers become a part of India's social shopping community.
Shoppers get to choose all unique products.
Shoppers participate with the brand and their activities like contests, offers, give-aways etc..
What we are upto right now:
We have more than 35 designer brands and close to 1000 products in our catalog and still we are growing day by day.
Team Binocolor – the Triple "H"
the Honcho – Sayanja Bhuyan a.k.a Liza as known to everyone, is the creative engineer, the multitasker and the mom. When not glued to the Binocolor madness, she loves music and spending time with her little daughter. The honcho she is, you better not be around her when things are not working the way it should.
the Hustler – He is your typical biriyani loving, beer gulping, day dreamer. When not illustrating his prancing thoughts, he is found traversing the Indian subcontinent. He is an explorer by spirit and a creator at heart. He is also known to be an occasional extrovert.
the Hacker – At first glance, he appears coy and exudes a gentleman's aura. The story changes the moment, he gets access to his domain and transforms into Optimus Prime of the tech world. His resilience and techno prowess forms the backbone of Binocolor. He has the liberated spirit of a true blue biker and has found a new love in his Royal Enfield Classic.
What's the next step:
We are continuously innovating in terms of technology and business. We intend to add more variety to our store and product portfolio in the genre of crafts, design and handicrafts. We are also actively looking for sellers from various parts of Odisha to become part of our colorful community.
Website: http://www.binocolor.com/
Facebook: https://www.facebook.com/binocolor
Twitter: @binocolor
Pinterest: http://www.pinterest.com/binocolor
We can be reached on [email protected] for any feedback and suggestions.
Do check our currently launched campaign for Republic Day  named as "Note For The Nation". Visit the contest tab in our FB page or visit the link http://apps.facebook.com/binocolorcontest/
Comments
comments