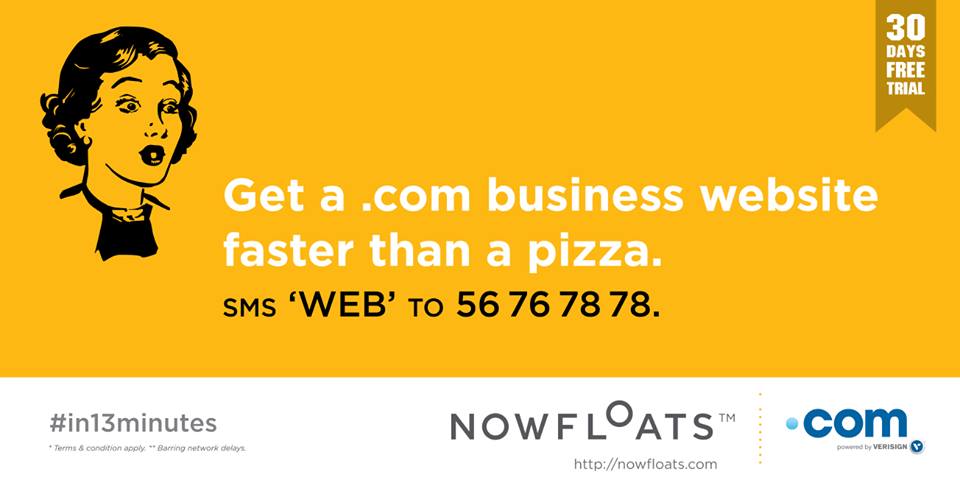 From a modest economic background in Cuttack to getting a job in Microsoft was a dream come true for Ronak Samantaray.He quit the high paying job in three years to chart a path of his own and co-founded NowFloats, a start-up aiming to make the internet relevant for small businesses.Ronak grew up in different parts of Odisha such as Cuttack, Keonjhar and Rourkela, besides Jharkhand because of his banker father transferrable job. Ronak left Microsoft in 2011 to do something on his own and formed NowFloats, a year later in 2012.
NowFloats employs 250 people, mostly tech graduates and has presence in around 15 Indian cities.By providing small merchants and local businesses an online presence, making local content, and enabling discovery of this content, NowFloats is at the forefront of creating massive social impact.
According to NowFloats, 125 million small and medium businesses worldwide need a website. At present, they are serving 30+ of them in India. The startup makes a website for SMEs at a scale and then optimizes their updated messages to ensure local discovery through automated Search Engine Optimisation (SEO). Using NowFloats app takes 13 minutes to create a website via SMS. Businesses can use it to update promos, offers, product information, and sales, etc. on the go. This enables local businesses get an online presence by creating local content, managing and updating the online presence of its customers through an innovative customer-centric technology interface.
Comments
comments