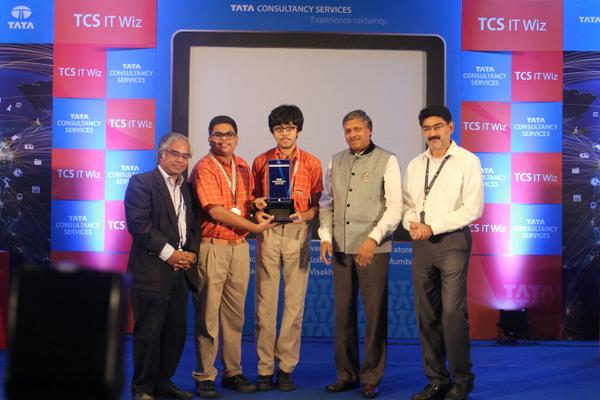 Sampriti Panda and Akshat Praneet from ­­­­­­­­­­­­­­­­­­­­­­­­SAI International school won the title for TCS IT Wiz 2015. The Regional champions this year won an iPad Air each while Spandan Dash and Sibaprasad Reddy from DAV Unit 8 school finished runners-up won an iPad Mini each along with a specially designed trophy and medals.
TCS IT Wiz, India's biggest IT Quiz for schools, was started, in 1999 for students studying between class 8- 12. The programme aims to build awareness, and hone IT skills, so that students look at technology through a whole new perspective. IT plays an integral role in today's society and economy and is a key enabler for success in diverse fields.
Today TCS IT Wiz has become a national benchmark in the inter-school quizzing circuit for the level of research, the intensity with which teams compete and the sheer participation number it draws. The quiz has received immense patronage among the student community, teachers, parents and Educational Institutions and has become a part of the agenda for schools across the country.
Like Us in Facebook to get more content like this
If you have content to share with us, send us an email at [email protected]
Comments
comments