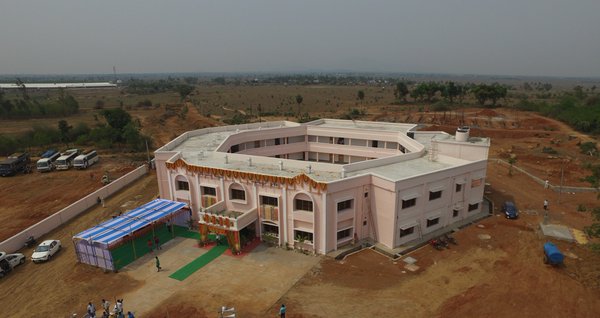 Odisha government launched its first set of 100 English-medium schools today under the guidance of Odisha Adarsha Vidyalaya in 14 districts. Chief minister Naveen Patnaik inaugurated the first model school at Hinjli in Ganjam district of the State today.
In an attempt to impart education on the patterns of the Kendriya Vidyalays to students of backward regions, the schools with hostel facilities will follow the CBSE syllabus, with English as the first language and Odia as the second language.
The state government is hopeful in opening such schools in all of the 314 blocks by the 2017-18 academic session.
The schools are envisaged to be managed by the Odisha Adarsha Vidyalaya Sangathan, on the lines of the Kendriya Vidyalayas and will offer education from Standard VI to Standard XII with the prescribed pupil-teacher ratio.
It will reserve 50 per cent seats for scheduled categories and girl students. According to the scheme, there will be one model school in the headquarters of each block. (ANI)
Bhubaneswar Buzz is available in 10 social media channels, check out all of them here
Did you know Odisha is first in India to host Asian Surf Championship
Like Us in Facebook to get more content like this
Comments
comments