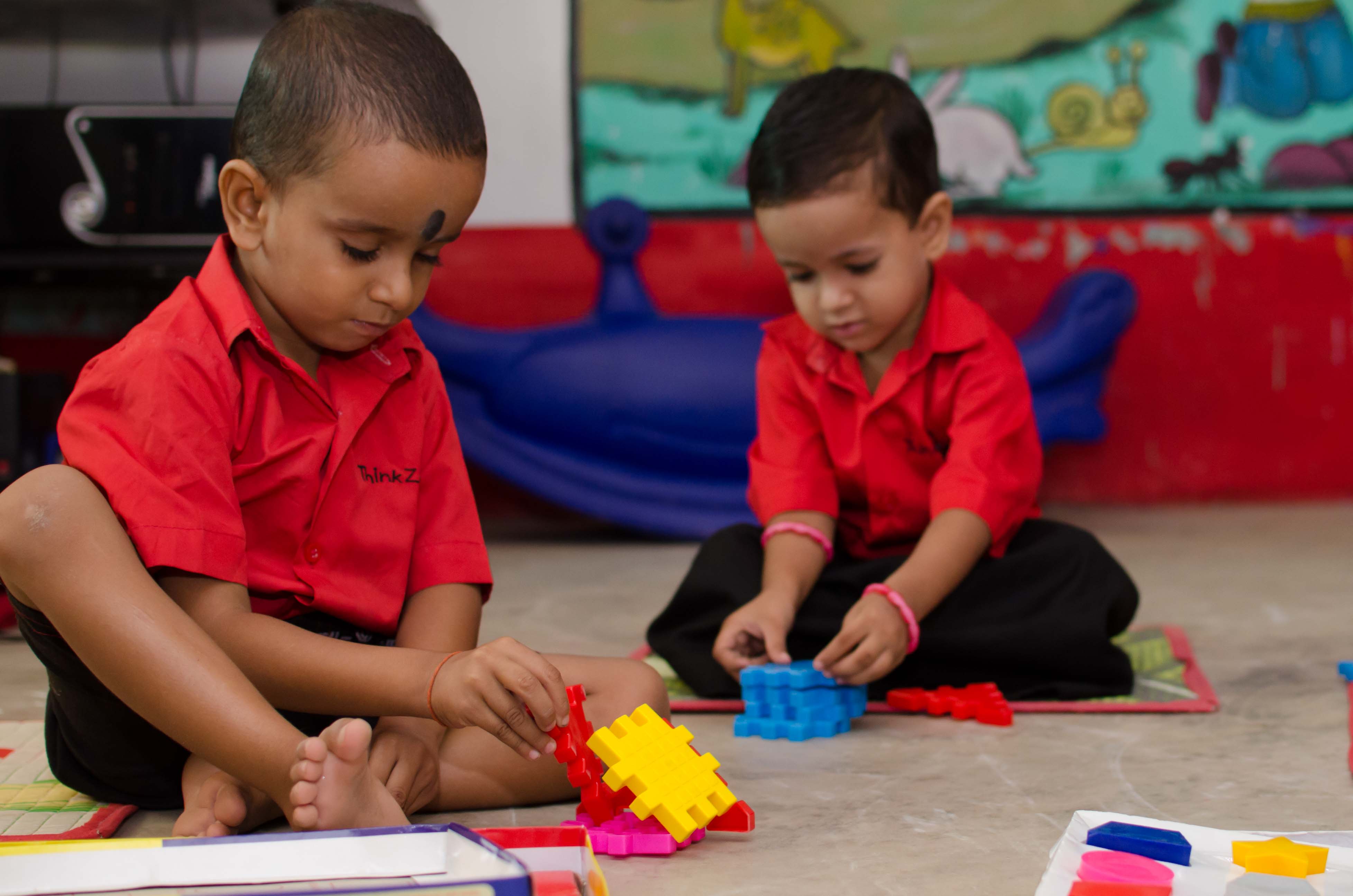 The first glance at little kids fiddling around with interactive learning activities on tablets; a few reciting poems in English while many trying their imagination out on Play-Doh clay in a brightly painted room might not come as a surprise to an ordinary eye on any given day. But the same perspective takes an astonishing phase shift when we realise that this exact scene is nowhere but in one of the villages of Odisha. This might force you to take that extra blink of the eyes and catch hold of reality. Yes the "Sun" has started to smile and the "Flowers" have blossomed to the brightest, not around any neighbourhood garden but aesthetically painted on the walls of a "ThinkZone" hub in the rural hinterlands of our country.
Though India has succeeded in getting 97% of the children into schools, there are 250 million children who are still suffering from serious learning deficiencies due to lack of quality education. To lessen the divide between 'Bharat' and 'India', TatvaGyan – an Odisha based social startup has been providing high-quality, affordable early childhood and remedial education in villages by pioneering the use of tablet technology to provide mass access to quality education in the developing world.  They are implementing scalable technology-driven solutions through its lean chain of learning hubs called 'ThinkZone' which are slowly changing the trajectories of growth of children in rural India.
For children born into poverty, early childhood interventions hold the promise of overcoming social disadvantages and breaking the cycle of poverty between generations. I always had this ardent passion to spread awareness on quality education for children across the various discrete strata of our Odia society. So, it was an incredibly warming sight when I saw a young kid Niranjana, barely 4 years of age all peppy and geared up to go to a ThinkZone in the village of Othaka. Niranjana's parents like many others have settled down on agrarian set up of the country side but still hold lucid aspirations and dreams for their children. The hard facts of the rural background, economic scenes and traditional government schools or Anganwadis have not always excited them and prospects have been bleak from such institutions though the same is being argued at various forums.
Driven by curiosity, I tried to get a sneak into the concept of ThinkZone, I came to know how a young entrepreneur is actually working diligently on ground all independently to build and empower the social structures at grassroots levels and elevate the confidence and ability of many lurking potentials which otherwise would have died out. The founder of TatvaGyan, Binayak Acharya – an XIMB alumnus has been tirelessly seeking to realise his ideas of a better India through empowerment of women and children in areas which have been traditionally less viable on economic grounds. On seeking his thoughts on an alternative venture such as this, Binayak beams with a smile and conveys:" TatvaGyan is trying to create a positive change in the final mile education delivery at the bottom of pyramid. We are trying to solve India's biggest education problem – that of poor learning outcomes amongst children in rural India by working towards providing quality education alternatives to kids of low income communities"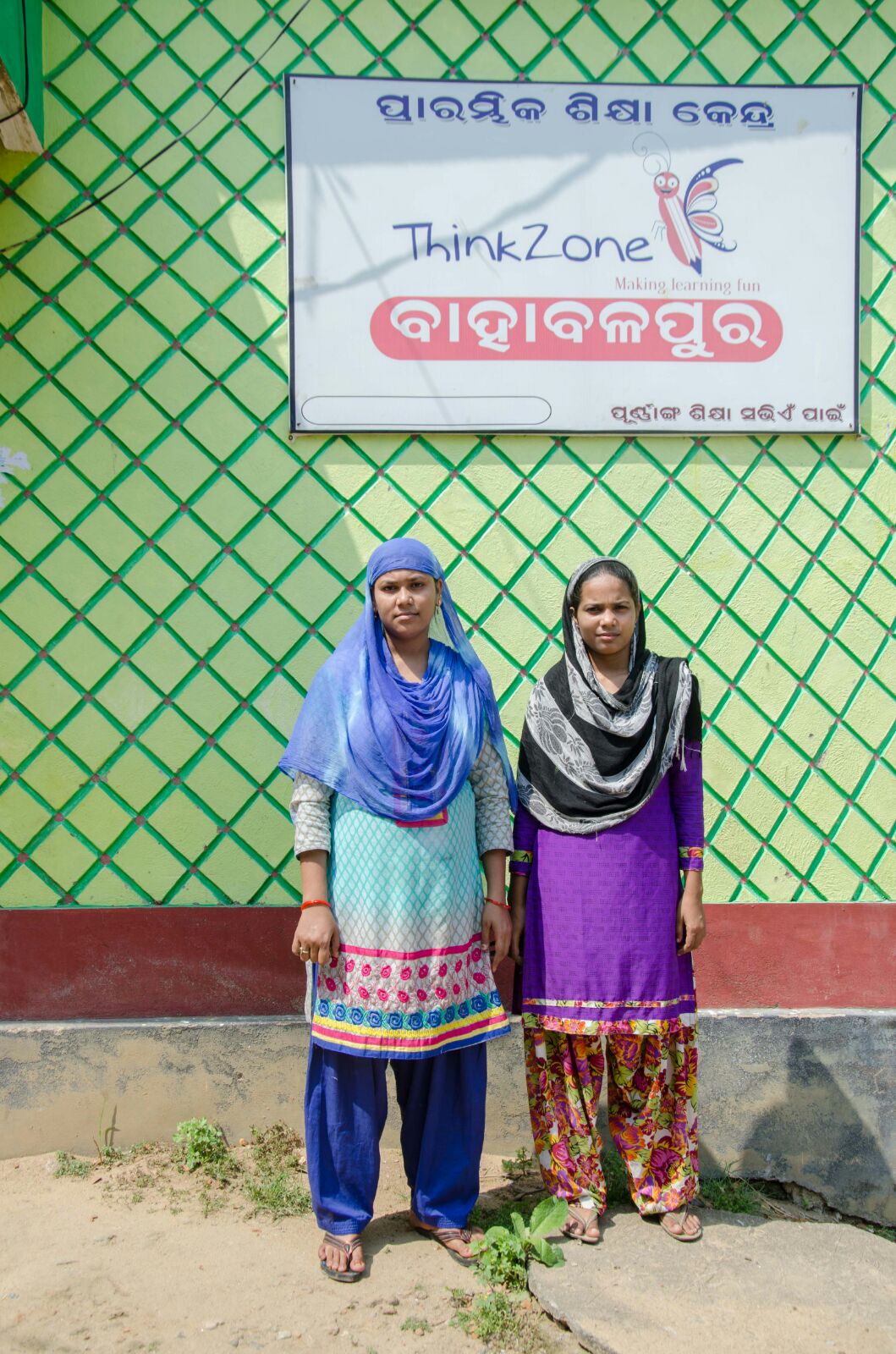 There is another interesting aspect that TatvaGyan has done to create success stories. There educational programs are implemented by local women, thus providing dignified white-collar livelihoods opportunities in villages. This aspect of their model has led to a tangible financial security for women in the villages which have subsequently created a model for economic development in rural areas.
When quizzed about creating women changemakers in local communities, Binayak says, "India has a poor track record on women's empowerment and gender equality. In fact, we have been ranked 132 out of 148 countries on Gender Inequality Index in Global Human Development Report. Women have never received the respect, remuneration, acknowledgment and recognition for the work they do! Through our model we have transformed them into micro-entrepreneurs by imparting to them the best possible knowledge and progressive avenues apart from holistically developing their skills."
More and more women are now joining the league inspired by numerous success stories and are voluntarily taking these up at their respective villages. The model has enabled women folk and especially educated home makers to set up their "own" ThinkZone hubs in home villages and thus doing justice to their education by becoming ThinkZone teachers for the village kids. This provides them with a source for financial independence and even become a support to their families in an otherwise challenged area.
To extrapolate this, the story of sisters Zakia and Sumaiya from Bahubalbar from an otherwise conservative rural setup is sure to inspire you as these women of mettle decided to take up this concept to their village overcoming social challenges to tackle the menace of quality and high impact education scenario for children near their home. Proud Zakia and Sumaiya now breathe a little easy when they see kids from their village and neighbouring ones have access to better education than they ever had.
And as an observer like me, I would say TatvaGyan has been instrumental in giving feathers to many such "microentrepreneurs" who can now prepare fly to greater heights. Such stories are endless and needless to say this has already spread like a fire which is kindling many doused minds to join the sea of change that has been brought about and will continue to do so at the very basic levels of our societal fabric where the most overlooked and ignored aspects of every community is now being addressed. A matter of fact to ponder over and get into a ThinkZone!
Comments
comments