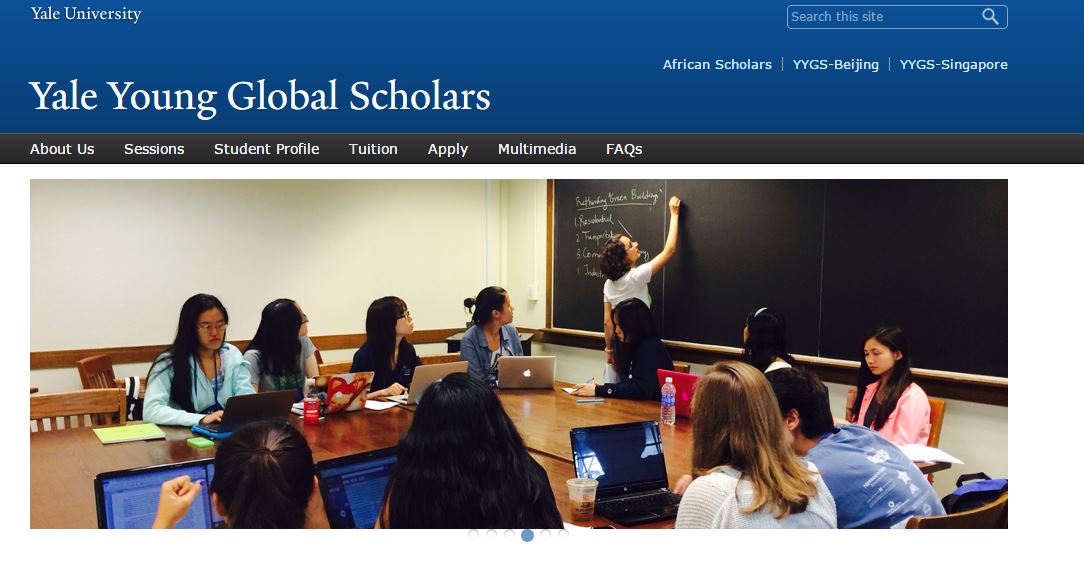 Times of India writes:
Harsha Pattnaik, a student of class XI of DAV Public School, CDA, Cuttack has been selected for Yale Young Global Scholars Program-2016 organised by Yale University, USA. She will attend the two-week long progamme on 'Biological and Biomedical Science' scheduled to be held from July 8 to July 22. "I am selected on the basis of my essays on varied topics as part of the application to the program," Harsha said. She is also a recipient of National Child Award for Exceptional Achievement in the field of Literature in 2013, Bronze Medal in Royal Commonwealth Essay competition, UK in 2003 Gold Medal in Queen's Essay Writing Competition, UK in 2015.
"The applicant pool was the largest, most diverse and most competitive group of applicants the Yele Young Global School Programme has ever received representing over 115 different countries and all 50 US states. The applicants selected to participate in Biological and Biomedical science represent an extraordinary group of young people from all over the world," read the letter from Yale University to Harsha.
Story published in Times of India
Comments
comments