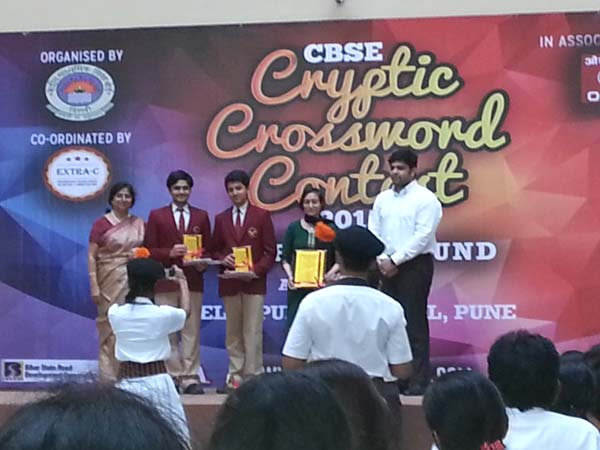 The Central Board of School Education has issued a circular announcing the launch of CCCC 2016 which is all set to commence its annual run from April 18, 2016.
The contest will kick off from DPS Ranchi on April 18, 2016. The preliminary round will end with the Bhubaneswar round on September 2, 2016.
The registration on the organisers' website crypticsingh.com will begin shortly.
The CCCC is a unique platform to test vocabulary and lateral thinking among school students in India. A school team of two students each can participate in the contest which is open to students from Class IX to XII.
Conducted by Extra-C, it comprises two rounds – city and grand finale. The city round winners converge on the national capital for a two-day Grand Finale. The teams go through a written quarter-final, onstage semi-final and final stages before the winner lifts the National Crossword Champion trophy.
The contest is open to schools affiliated to any of the recognised boards in the country.
CCCC 2015 witnessed about 800 schools from across 34 towns and cities in the fray. The winner, at the end of a gruelling two-day Grand Finale in the national capital on December 12-13, 2015, was the team from La Martiniere for Girls, Kolkata.
Comments
comments