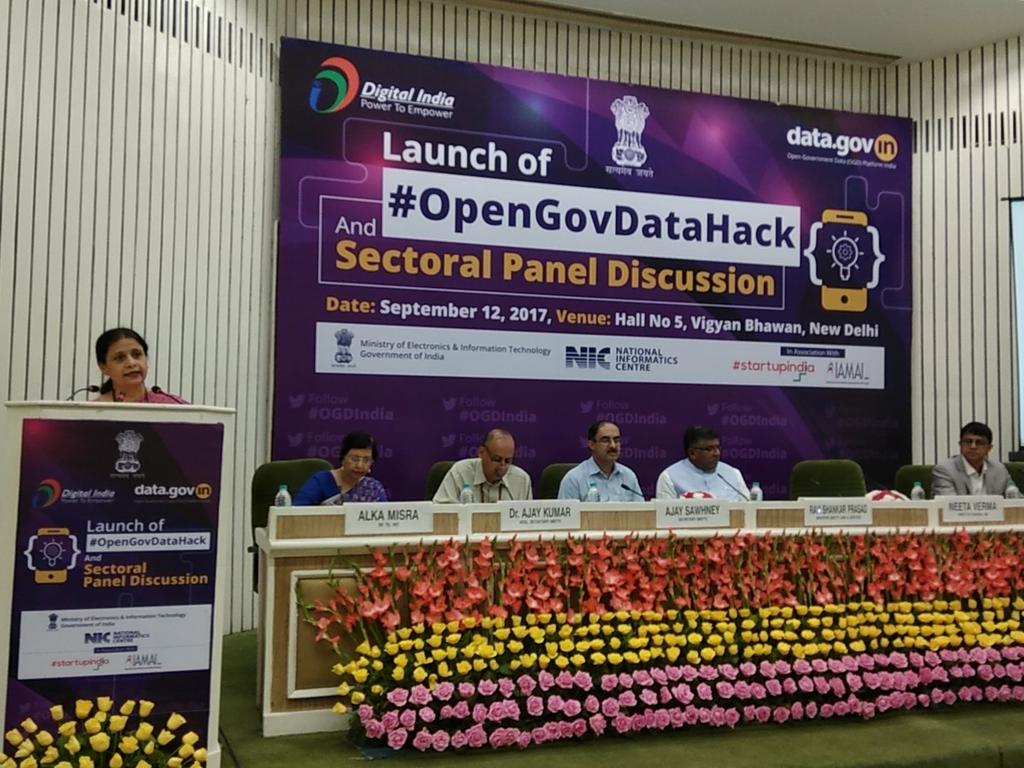 The government on 12 September launched a nation-wide hackathon #OpenGovDataHack, Electronics & Information Technology Minister Ravi Shankar Prasad said here.
As part of the Startup Eco-system Development program, National Informatics Centre and Internet & Mobile Association of India have collaborated to conduct nation wide Hackathon #OpenGovDataHack across seven states of India.
"The program aims to support and showcase potentially great ideas or talent from inner India by reaching out to their own state/city (seven cities)," an official statement said.
The seven cities are Jaipur, Chennai, Noida, Bhubaneswar, Patna, Hyderabad and Surat.
"It is to enable them making their ideas developed into apps/infographics primarily by use of Open Government Data around the themes of Drinking Water & Sanitation, Transport, Education, Crime and Health to a stage, after which it can be evaluated by jury and be selected for Prizes and future support/funding," the statement added.
The minister said, "The government is committed to make the best use of big data in establishing the rule of precision governance. While doing so every care would be taken to ensure that strict privacy rights of individuals are protected. However, unauthorised use of data would be dealt with iron-hand to ensure that nothing comes in the way of making data analytics a national movement."
"The big data analytics should focus on poor and under privileged and facilitate inclusive growth. While aiming at taking lead in data analytics it must be ensured that technology is inclusive, affordable, transformative and developmental. #OpenGovDataHack being taken up in seven states would catalyse further start up movements. I would like to assure you all that the Government is determined to hand-hold successful start-ups and make it a big success," Prasad added.
Workshops will be organised for stakeholders sensitisation, identifying problem statements and data gathering at respective cities.
Comments
comments