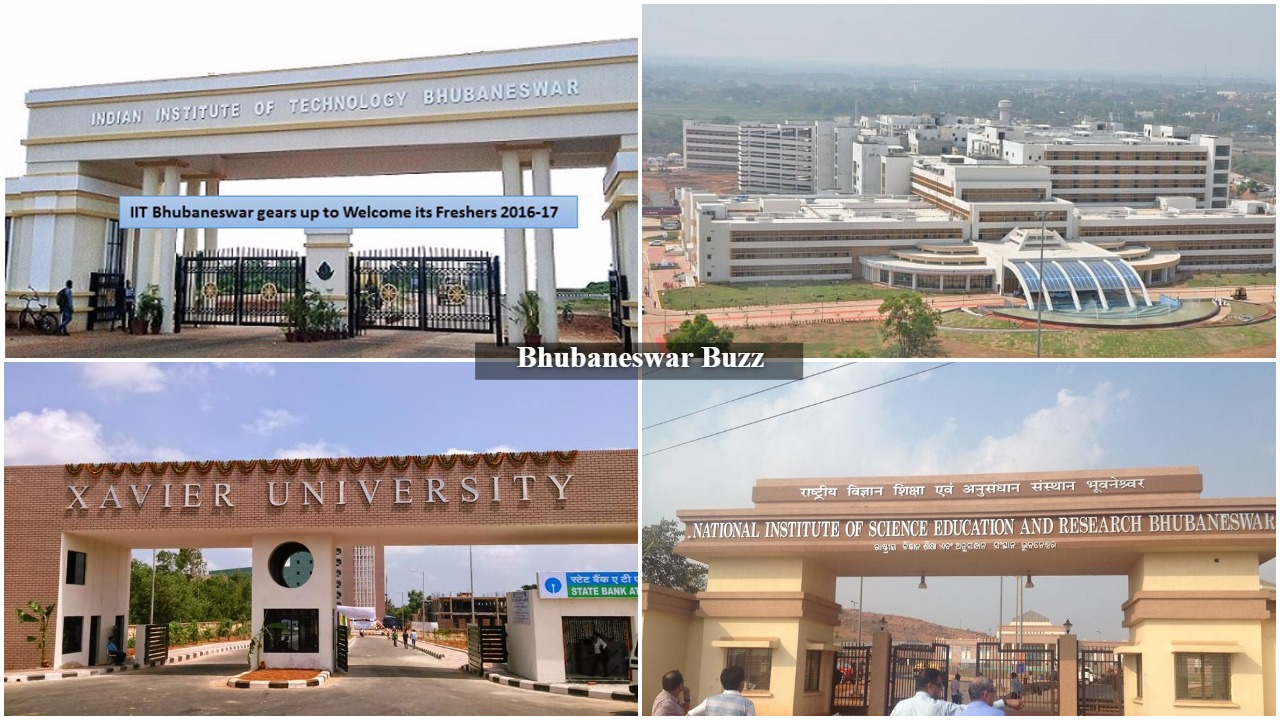 In 2014, when Ashok Kumar Das took charge as vice chancellor of Utkal University in Bhubaneswar, he was returning home in more ways than one. A native of the city, he had graduated in physics from Utkal four decades earlier.
"When I was studying here, Utkal was one of the leaders in science, a gold mine. But as private universities mushroomed, it experienced a slump. Now we are re-emphasising science," says Das, a former scientist at the Bhabha Atomic Research Centre.
His efforts seem to be paying off, with the 73-year old state university, the largest in Odisha, with 351 affiliated colleges, getting an A+ grade recently from the National Assessment and Accreditation Council. "A+ is a big deal for a state university," says Das.
The university, which also offers degrees in medicine, social sciences, humanities, law and business, has 4,000 students on campus and over 2.5 lakh in its affiliated colleges. Most of its students are from the state.
When Pritibanya Subhalaxmi wanted to do her master's in physics, it was a no brainer that she had to apply to Utkal. "It is the best for physics."
Her batchmate Soumyaranjan Misra says the university has exceeded his expectations and attributes it partly to the presence in the city of renowned research institutes like the Institute of Physics, National Institute of Science Education and Research, and the Institute of Minerals and Materials Technology. Utkal's students benefit immens ..
Utkal's students benefit immensely from the university's collaborations with these institutes through internships, lectures and projects.
In 2012, the All India Institute of Medical Sciences (AIIMS), whose namesake in Delhi is one of India's best, admitted its first batch of students in the city.
Bhubaneswar, according to a study by Mumbai-based research firm TRA, has more trusted colleges (14) than well-known education hubs like Hyderabad and Noida.
But its counterparts in the east — Kolkata, which has an Indian Institute of Management, and Guwahati, home to an Indian Institute of Technology, rank higher, with 20 and 19 trusted educational institutes, respectively. Bhubaneswar got a shot in the arm with the establishment of a new IIT eight years ago.
Mentored by its senior counterpart in Kharagpur, West Bengal, which is the oldest of the 23 IITs, IIT-Bhubaneswar (IITBBS) was till recently operating out of three different buildings in the city.
But now, most of the classes are conducted on its new, 936-acre campus in Khurda district, 30 km from the city. Khurda witnessed what is considered the Paik Rebellion of 1817, 40 years before the Sepoy Mutiny in Meerut, when Paiks, a warrior clan, along with the Kandha tribe, rose up against the British before being defeated.
Soham Kulkarni, a second-year BTech (computer science) student, says he chose IITBBS over some of the other newer IITs, partly because he heard it was getting a new campus: "You learn a lot from the challenges of a new campus. You learn to think out of the box." RV Rajakumar, director of IITBBS, says the campus will be fully built by 2019.
The eight IITs set up in 2008 and 2009 have so far received around Rs 750 crore each from the Central government and will be getting another Rs 1,150-1,200 crore in the next three years.
IITBBS has increased its BTech intake from 180 in 2015 to 260 in 2016 and will further raise it to 350 next year. Rajakumar says nine out of ten of its BTech students were offered jobs in campus placements last year. "This year, the placements will be similar to the senior IITs."
Niraj Kumar, professor at the Xavier Institute of Management, Bhubaneswar (XIMB), says the city has changed a lot in the 10 years he has lived there.
"It has become more cosmopolitan because of these educational institutes. When I came here, not speaking Odiya was a limitation. Now it is no longer so." He adds that political stability in the state — Naveen Patnaik-led Biju Janata Dal has been ruling since 2000 — means that policies are not being tinkered with often.
Bhubaneswar also topped the list of the first 20 cities to be developed as smart cities as part of a Central government initiative. Still, Bhubaneswar's connectivity to metros like Delhi and Mumbai could be better.
Bhubaneswar, according to Kumar, took the lead in private institutes in eastern and central India: "But it is still not a good job hub. Management graduates might be hired for a project in Odisha but they will eventually move to the companies' headquarters in other cities."
While it is evident that Bhubaneswar has come quite some distance to become an attractive educational destination, it has to do a lot more to rise above Kolkata
Did you know Bhubaneswar Buzz is only portal covering Odisha to have more than 21,000 followers (consistent) in top 3 Social media platforms i.e. Facebook,Twitter and Instagram
Bhubaneswar Buzz is available in 10 social media channels, check out all of them here
Did you know Odisha is first in India to host Asian Surf Championship
Like Us in Facebook to get more content like this
Comments
comments