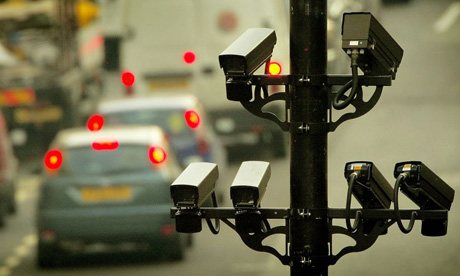 Three closed-circuit television (CCTV) cameras were today installed on each of five police control room (PCR) vans to capture footage from left, right and rear side of the vehicle.
The installation of the cameras on the PCR vans is part of the hi-tech surveillance system for the city executed by Odisha State Police Housing and Welfare Corporation Limited.
A police official said the CCTVs on the vans would help them capture images of criminal elements during law and order problem.
In the first phase, CCTVs were installed on two PCR vans of Capital police station and one PCR van each of Kharavela Nagar, Airfield and Chandrasekharpur police stations.
"The high-frequency static CCTVs are capable of capturing images up to a distance of around 100 metres. There is also a monitor inside the van to go through the footage," said a police official.
However, the CCTVs are yet to be integrated with the control room, as it is yet to be made operational. The PCR vans in the city got equipped with GPS-enabled gadgets in March 2011 to respond to emergency situations in quick time. At present, as many as 31 PCR vans are plying in the city.
A corporation official said installation of as many as 22 CCTVs at four locations of the city — AG Square, Rajmahal Square, Master Canteen and 120 Battalion — would take place by the end of this month.
Besides, Red Light Violation Detection System would also be introduced at AG Square.
In this system, cameras capture a traffic offender the moment the person jumps a red light. Similarly, it, linked to a computer, generates a printed challan with a unique bar-coded stamp.
In the first phase, as many as 200 CCTVs would be installed in core areas of the city and on the PCR vans as well. The cameras would help in crowd management, along with several aspects of traffic management, which includes violation of traffic signals and vehicles standing on zebra crossings. Besides, the cameras would also keep a tab on law and order situations.
Comments
comments