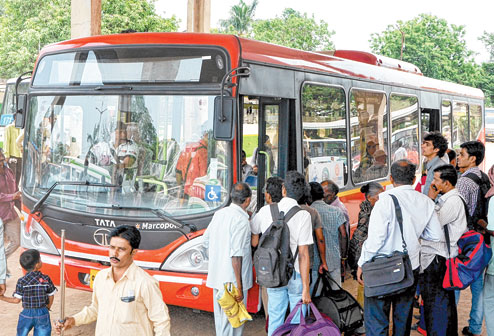 Four Red Line buses were flagged from Biju Patnaik Chhak. This is for the first time that AC buses would operate from Cuttack to Puri via Bhubaneswar.
Now, commuters can travel comfortably on the buses running round the clock. There would be a 90-minute gap between the arrival and departure of a bus.
The AC buses will start journey from Biju Patnaik Chhak and pick up passengers from Sati Choura en route Badambadi and move towards Puri via Kalpana Square in Bhubaneswar.
A passenger has to pay Rs 170 to travel from Biju Patnaik Chhak to Puri. The fare from Badambadi to Puri will be Rs 150, and it will cost Rs 50 to travel to Bhubaneswar.
Several passengers have expressed their displeasure over the fares that they claim are too high. The fare for travelling in private non-AC buses to Puri is around Rs 80 from Cuttack.
Courtesy: The Telegraph
Comments
comments