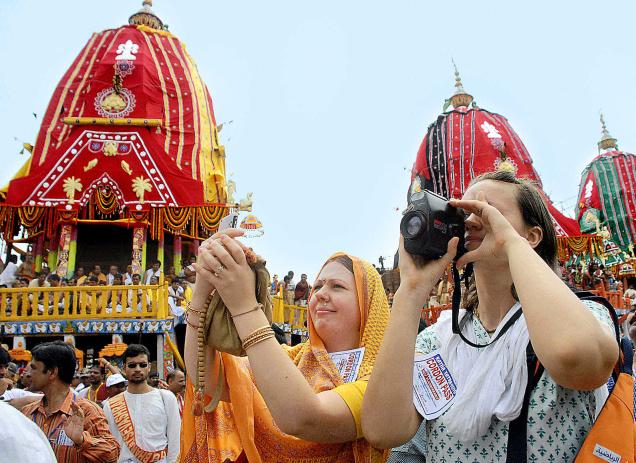 Nearly eight years after the ?tourist police' concept was mooted in Odisha, the state government on Wednesday geared up to materialize it for the safety of visitors.At a high-level meeting here, tourism minister Ashok Panda said the government would open tourist assistance cells at police stations in famous destinations across Odisha. Initially, such cells would function at eight police stations in Bhubaneswar, Puri and Ganjam.
"We have requested Odisha police to identify the officers, who would deal with tourist-related cases. Police have also been requested to recruit dedicated police personnel for the cells," said tourism secretary Arvind Padhee. "The cops will be given a unique uniform. They will undergo soft skill training in hospitality management," he added.
DGP Sanjeev Marik, who was present at the meeting, said, "We will start the service soon. The step would ensure safety of tourists."
At present, homeguards are playing the role of tourist police at some destinations, including Puri, even though the government in 2006 announced to start dedicated tourist police system in the state.
Source: Times of India
Comments
comments