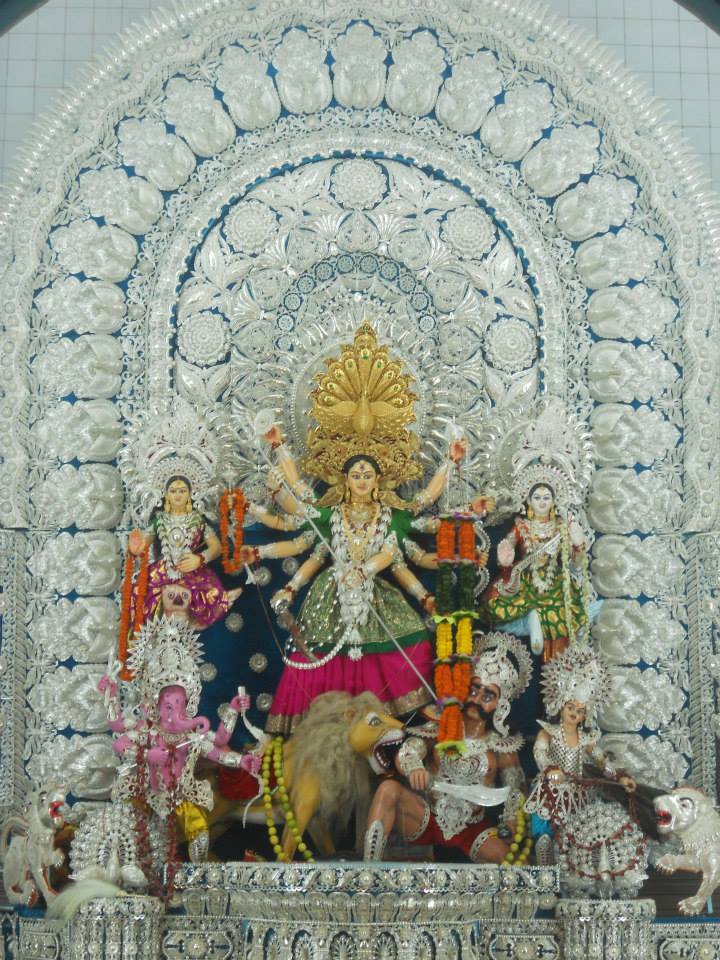 Keeping with tradition, the Millennium City will see a new entrant to the elite Chandi Medha (silver tableau) club this Durga Puja. The Naya Sarak puja committee has erected a backdrop with two quintal silver at a whopping Rs 1 crore.
With this, the total number of puja committees bedecking the deity with silver tableau reached 18. The filigree work has been done using folded silver wires and not the straight ones. It is very complicated, intricate and time-consuming,
Choudhury Bazaar puja committee has been a trendsetter. It was the first to erect a silver backdrop in 1956 and embellished the deity with a gold crown in 2002.
Comments
comments