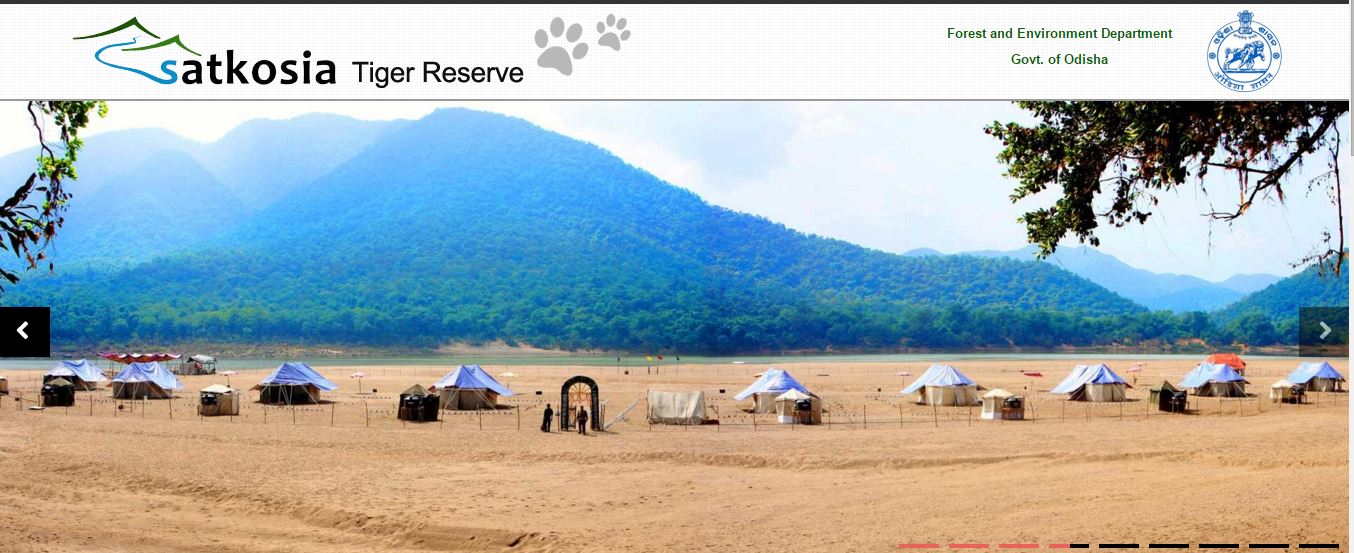 Times of India Writes :
Authorities at Satkosia Sandbar Resort under Mahanadi wildlife division in Badmul will offer accommodation for tourists at least 10 new Swiss tents, as part of its expansion plan for the popular site. At present there are only three tents on the sandbar. "Besides adding more tents, we have planned to use more boats for bird-watching and sightseeing in Mahanadi gorge. We have also plans to use battery operated vehicles to facilitate tourists to move within the permitted area of the forest," said divisional forest officer (Mahanadi) Anshu Pragyan Das, adding that a proposal has been given to the government regarding the expansion.
"We will introduce trekking through lush forest besides bird-watching. We also have plans to take visitors to small backwaters. We will organize folk dance at the sandbar in the evening. The local villagers, who are part of the eco-development committee (EDC) will be asked to organize the dance show," said a senior wildlife officer. A watch tower in the vicinity of the forest is on the offing, where a high-resolution binocular will be installed for the visitors to view the beautiful gorge. There will day-time activities like volleyball for the tourists.
The guests pay Rs 1,500 per tent for a day's stay. It also includes campfire facility at the resort. The members of the EDC manage the tents and serve foods to the guests.
Recently, the authorities have planned to set up another eco-tourism site at Atalsara, the buffer zone of the Satkosia Tiger Reserve. People from Balangir, Boudh and Subarnapur in western Odisha and Kandhamal, Gajapati and Ganjam in southern Odisha can reach the spot within two to three hours.
Full details from Times of India
Comments
comments