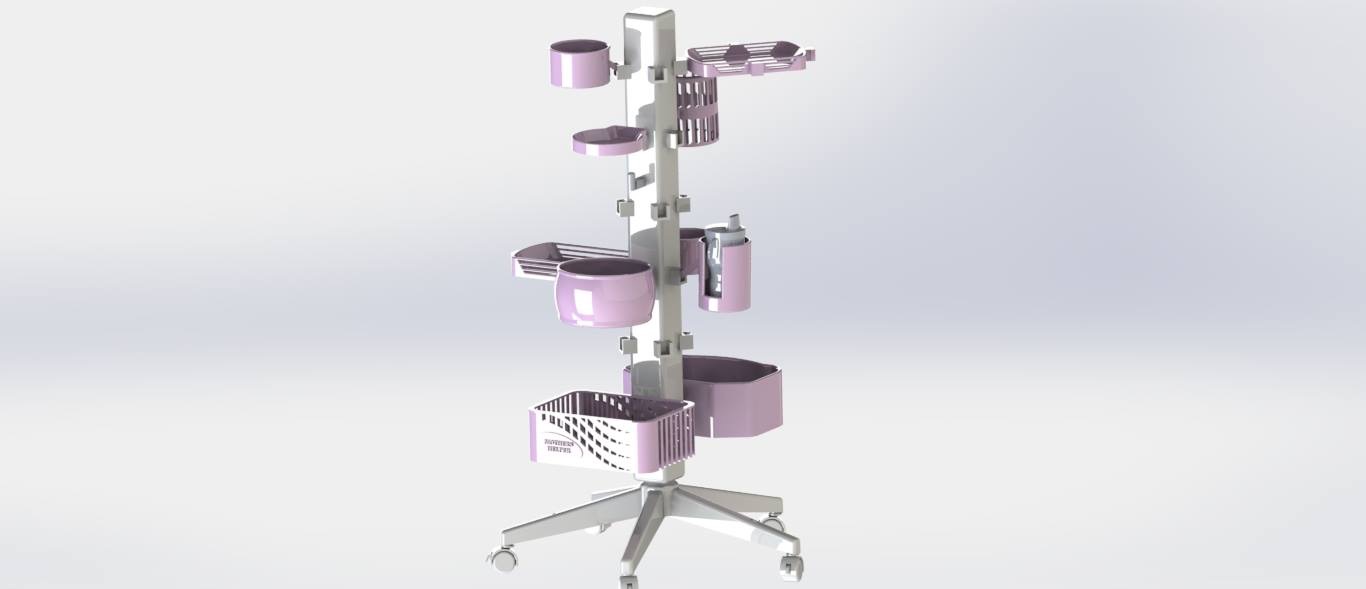 Mothers Helper , a product patented in U.S. and designed and prototyped by E S T I N N
O , a NIT Rourkela based startup focused on designing manufacturing and marketing of
innovative need based products.
The product was a collaborative effort between a U.S. Based company " Mothers Helper "
and "Estinno" an Indian startup. The development took about an year of online interactions
, discussions and then finally landing up with a piece of what was imagined right before the
eyes.
Raising a new born baby has not been an easy task and realizing the hard times a mother
has to go through Mothers Helper decided to come up with something to help the mothers
worldwide or as you can say the "God on Earth" .
Narrating on behalf of the visionary who had been down the maternal road, It is really
frustrating to keep track of all the infant care accessories. We would always be forgetting
something. After sitting down and having diapers in hand, but Then would forget he bottle
downstairs. Or Then would have the bottle, but Then forget the diapers in another room.
Therefore a need arose to store all of these accessories in one place, which is what led
me to the idea for this organizer or "The Nanny on Wheels".
This collaboration was a great example of The Make in India campaign initiated by our
honorable prime minister Shri Narendra Modi and the relations we have with our allies in
culturing Innovation and Technological Advancement.
The product patented recently will now be launched soon in U.S. And then in other parts
of the world . We hope it to be a great success and more examples of such innovation hits
the news .
Also Read: Did you know Bhubaneswar Buzz is available in 9 social media channels
Comments
comments