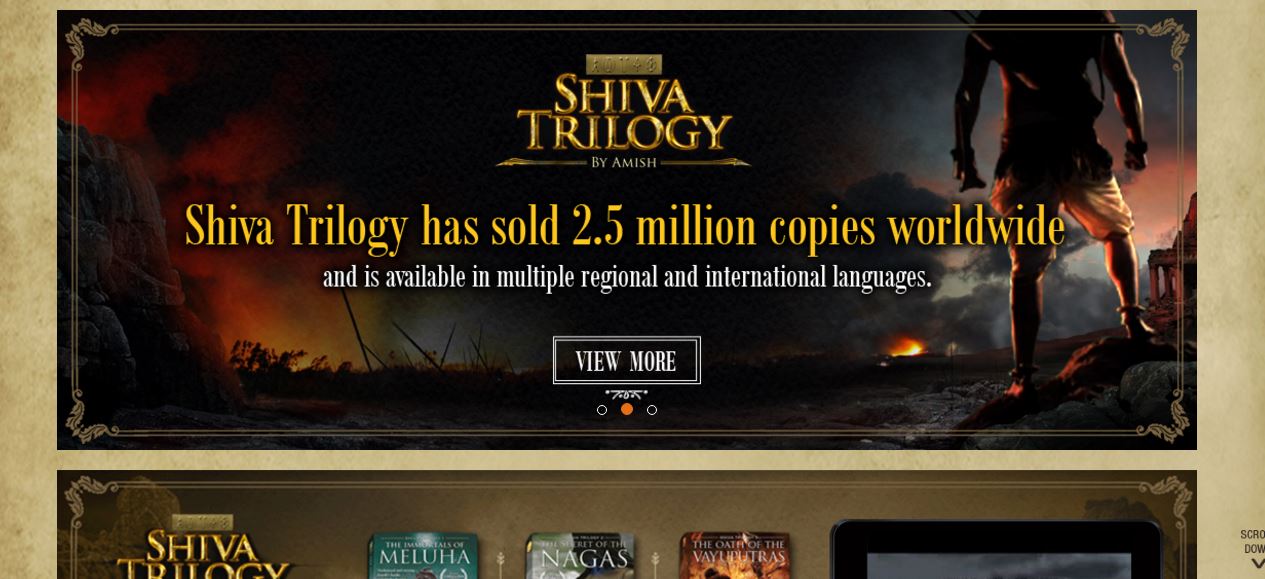 Amish Tripathi grew up near Rourkela, Odisha. He is an alumnus of St. Xavier's College, Mumbai and Indian Institute of Management Calcutta.  He worked for 14 years in the financial services industry, in companies such as Standard Chartered, DBS Bank andIDBI Federal Life Insurance, before starting his writing career.
Amish is a 1974-born, IIM (Kolkata)-educated boring banker turned happy author. The success of his debut book, The Immortals of Meluha (Book 1 of the Shiva Trilogy), encouraged him to give up a fourteen-year-old career in financial services to focus on writing. He is passionate about history, mythology and philosophy, finding beauty and meaning in all world religions.
Amish has most recently written the Shiva Trilogy (The Immortals of Meluha, The Secret of the Nagas & The Oath of the Vayuputras), which has sold 2.5 million copies in the Indian subcontinent since 2010, grossing over Rs 600 million and making the Shiva Trilogy the fastest selling books series in Indian history. The good news for Amish's readers is that he has announced his next book series. Readers can read about Amish's take on the Ramayana in the Ram Chandra Series as he announces his first book of the series 'Scion of Ikshvaku'.
Forbes India has ranked him among the top 100 celebrities in India four times in a row, in 2012, 2013, 2014 and 2015
With inputs from Wikipedia and personal website of author
Comments
comments