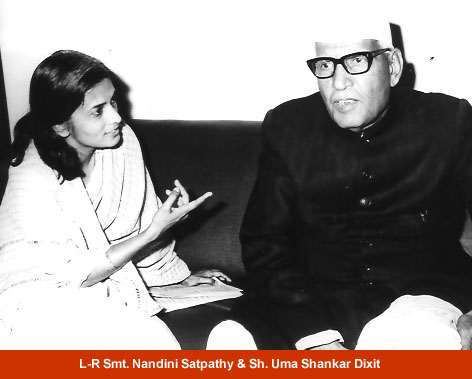 Popularly known as the Iron Lady of Odisha, Nandini Satpathy is the first woman chief minister of Odisha and the second woman to head an Indian State. She assumed office on 14th June, 1972. During her governance, the entire nation had been destabilised due to the Indo-Pakistan war. Her tenure ended within one year of service, with India falling under Emergency.
Satpathy was a very close acquaintance of Indira Gandhi. In spite of their disagreements with regard to the Emergency, she was declared the minister attached to the prime minister and remained a close confidante of the president. After the passing of the National emergency, Satpathy was re-elected as the chief minister of Orissa. She served her second term from 6th March 1973 to 16th December 1976.
Nandini Satpathy had been interested in politics from a young age; her political career began in 1951 with a student revolt against the increasing cost of college education in Orissa. Soon after the revolt, she joined the Indian National Congress and became the president of the Women's Forum of India. Apart from her position as Chief Minister, she was elected as a member of Parliament in 1962, serving as the minister of information and broadcasting bringing immense growth to the industry.
In addition to her political prowess, Satpathy authored numerous books and translated contemporary literature into Oriya language. Satpathy continues to be honoured every year on 9th June, the anniversary of her birth which has come to be designated as Nandini Divas or National Daughters day.
Comments
comments