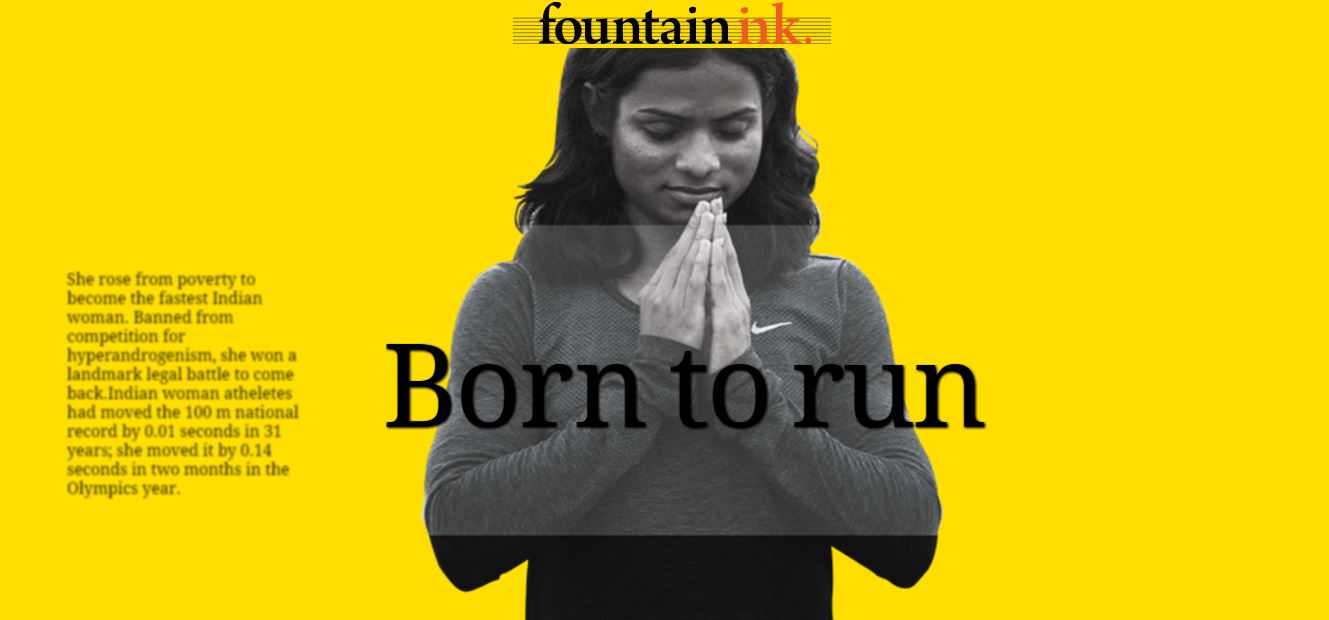 When eight women lined up for the 100 metres final at the 20th Federation Cup National Senior Athletics Championships in Delhi on April 28—the first event of the season for Indian athletes to qualify for the Rio Olympics–only one number was on their minds: 11.32 seconds, the qualification time.
No Indian woman had done that before. The national record was 11.38 seconds, set by Maharashtra sprinter Rachita Mistry in 2000. It improved on P. T. Usha's 1985 time by 0.01 seconds.
The conditions did not favour a new record at the Jawaharlal Nehru stadium. It was a cloudless afternoon, around 42 degrees. Several athletes were taken to hospital due to the heat and pollution. The track was worn, pitted with craters. When the women ran the heats early in the morning, Dutee Chand, the 20-year-old from Odisha was the fastest at 11.48 seconds closely followed by H. M. Jyothi from Karnataka, and Srabani Nanda, another Odisha sprinter.
In trademark style, Chand folded her hands in namaste to the crowd as her name was announced before the final around 5 p.m. She exploded out of the blocks at the starting gun. Nanda, Chand's statemate, tried to catch her. She didn't even come close.
As she touched the finish line, Chand turned to her overjoyed coach Nagapuri Ramesh. Her time was 11.33 seconds, improving her personal best by 0.30 seconds and smashing Rachita Mistry's 16-year-old national record. Still, she had missed Rio qualification by one-hundredth of a second, which is many times faster than the blink of an eye.
"It is all right," Ramesh told Chand. "We have two more months. We will train harder."
This was a comeback for the pint-sized sprinter, who had spent a year and a half in the wilderness.
Dutee Chand, for now, was India's fastest woman.
She had sweated day and night to be the fastest, and fought harder still to compete as a woman.
In 2014, her career was blossoming under Ramesh. The national champion in the 100m and 200m, she won bronze at the 2013 Asian Athletics Championships in Pune and became the first Indian woman to reach a sprint final at the World Youth Championships the same year. She was just 18, India's best bet for an Olympic medal in the 100m, a feat no Indian has achieved. Age was on her side. The world was her oyster.
Read the Full Article from Fountain Here
Comments
comments