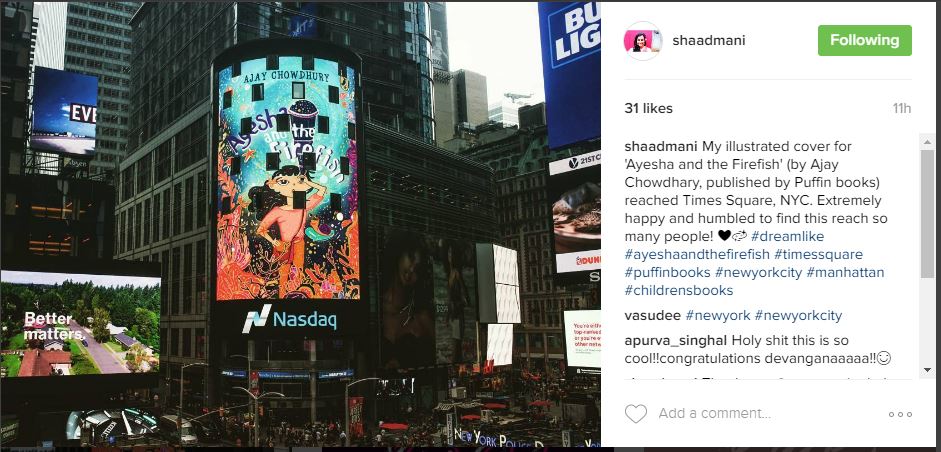 Here is a short description of the book Ayesha and the Firefish whose illustrated cover has been designed by Odia girl Devangana Dash.
'Ayesha thought for a bit. Her parents had told her never to talk to strangers. But they hadn't mentioned anything about strange dolphins.'
Ten-year-old Ayesha has everything an adventurer needs—courage, cleverness, creativity, and a complete lack of caution. But even Ayesha has to admit that the mission Shekina (the Queen of the Seas, no less) has charged her with may be slightly out of her league.
After all, it does involve saving the world. Of course.
And it's not like she has a fire-breathing dragon or a super-smart android as a sidekick. Try a snarky surfboarding snail instead.
Join Ayesha as she jumps headlong into an extra-extraordinary adventure that takes her halfway across the world (and a little beyond).
Did you know Bhubaneswar Buzz is only portal covering Odisha to have more than 14,000 followers (consistent) in top 3 Social media platforms i.e. Facebook,Twitter and Instagram
Bhubaneswar Buzz is available in 10 social media channels, check out all of them here
Did you know Odisha is first in India to host Asian Surf Championship
Like Us in Facebook to get more content like this
Comments
comments