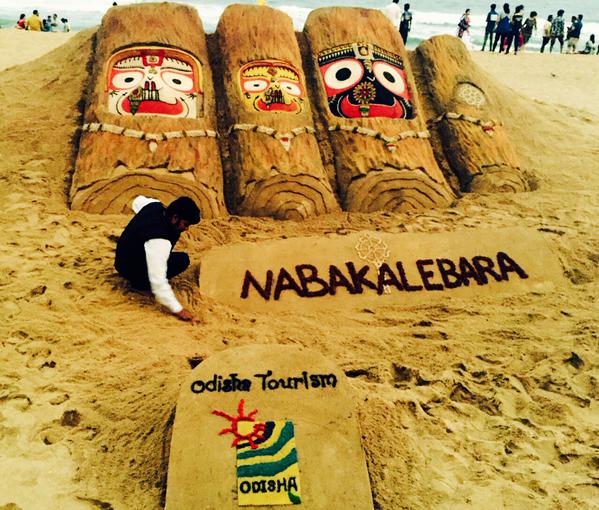 We are trying to send emails to Google India requesting for Google Doodle.
Email address to send: [email protected]
Draft of the email for the Doodle-
Hi Team,
The significance of a Google Doodle is not hidden from anyone. It attracts user's attention to people/occasions which they may know little about. Clicking on the doodle leads to Web sites detailing their works, history and impact. It has a great importance in making people aware. It would be great if we can leverage the Google Doodle to spread the importance of "Nabakalebara".
After 19 years, in the Jagannath Temple in Puri, Odisha (India), a huge cultural festival "Nabakalebara" started this March and will continue till 18 July 2015. An estimated crowd of 5,000,000 people is expected from across the world. This will be among the largest gatherings in India and South Asia this year.
Having highlighted the importance and grandeur, we the people of Odisha would be obliged if your team can create a Google Doodle on the said day i.e. 18th July, 2015. This would help our state get the due attention in the online space as Google grabs the max eyeballs. Our IT Secretary, Shri Pradip Jena, IAS has already written to MD, Google India.
For reference, please have a look at the following –
Official website – http://www.nabakalebara.gov.in
Wikipedia – https://en.wikipedia.org/wiki/Nabakalebara_2015
Youtube – http://www.youtube.com/watch?v=K5AWzUktlWQ
Facebook – https://www.facebook.com/NabakalebaraOfficial
Twitter – @NabakalebaraOff
Thank you very much in advance,
Comments
comments