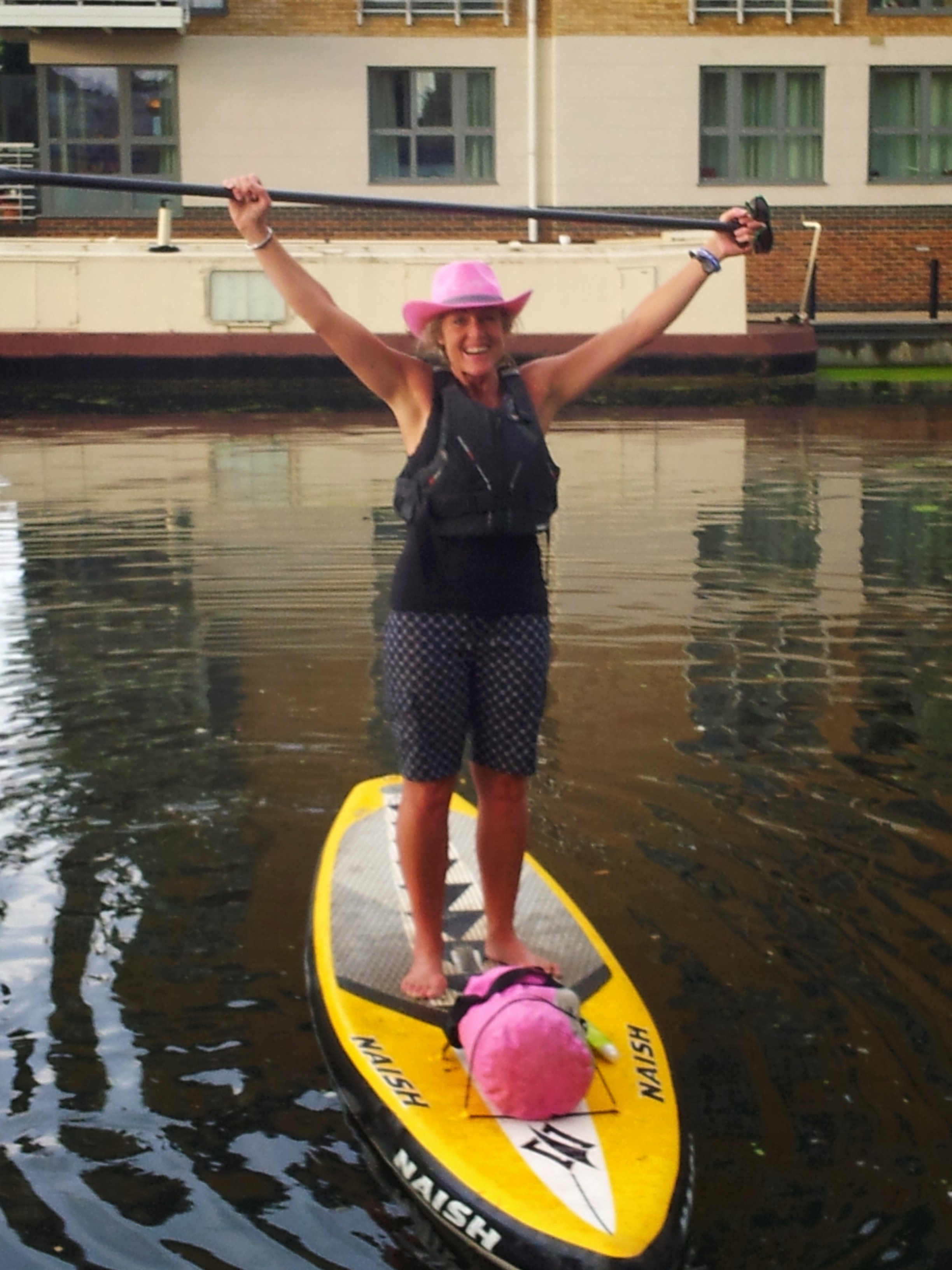 Louise Nolan.
I live in London and do most of my paddling on the Thames and its tributaries including the local canal network. I have two lovely sons, one at university and one at home. I first got into paddle sport when my youngest son did a school kayaking course. It looked like so much fun I decided to learn too, and from there my paddling obsession began.Guided by brilliant coaches, I became involved in setting up a local voluntary canoe club and five years later find myself as the chairperson for Hammersmith Blades.
I was first introduced to Stand Up Paddleboarding by Paul Hyman in 2011 and instantly loved the sport. I like the fact that anyone can " walk on water ". It is the most inclusive water sport I know. I most enjoy teaching young people and those who are less able as I believe absolutely everyone can achieve some level of enjoyment in the sport. I have been a key coach for Active360 since the onset of the company, involved in running lessons, trips, marshaling at marathons and charity events. I still enjoy recreational paddling in all weathers, including warm journeys around the Greek islands, as well as a recent venture in -2`C on the canals in Surrey! You may occasionally spot me wearing fancy dress outfits on the board, or draped in fairy lights when paddling in the dark.
My Paddling qualifications are:-UKCC Level 1 Coach, and Paddle boarding, Academy of Surfing Instructors level 1 and 2 (including safety and rescue).
For more details on click the link: India Surf Festival Website
Comments
comments