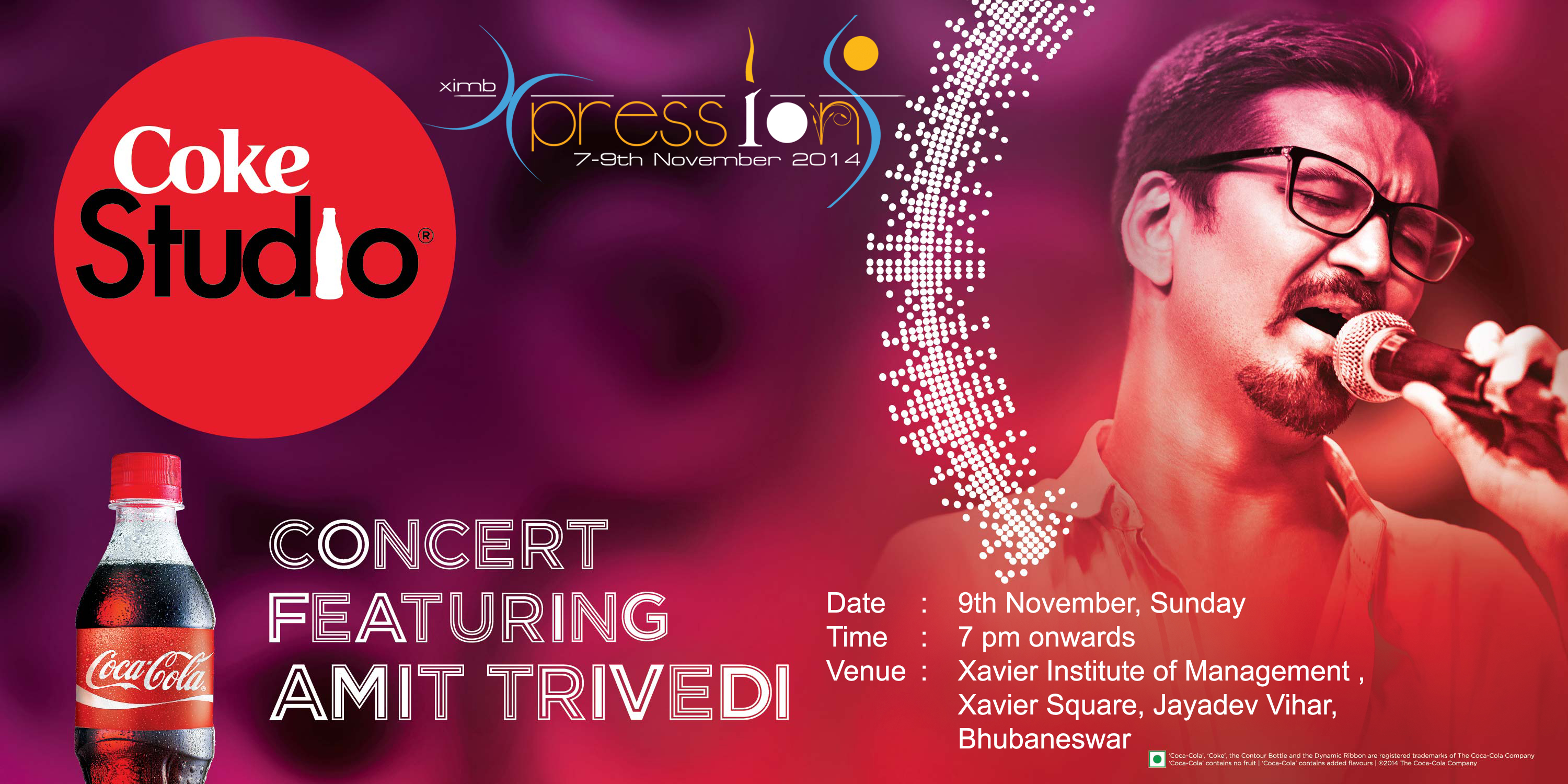 When you see the excitement almost tangible, when you see people running from post to pillar without any sort of cribbing or disinterest, when you see people so forthcoming to take up any trivial task for a bigger purpose, when you are always surrounded by people discussing and brain storming about ideas without bothering about the time, place or appropriateness, you know it is time for the biggest techno cultural festival of Eastern India, "Xpressions"
"Xpressions" is the annual fest of the Xavier Institute of Management, Bhubaneswar (XIMB) and has taken a magnanimous form over the years. This year, this 3 day extravagant event is scheduled from the 7th to the 9th of November, and will only get bigger and grander. The techno cultural festival comprises the most exhilarating and challenging business simulation games, cultural events, quizzes and so on.
The preparation for this mammoth event commenced almost 100 days before the final event, thus manifesting the enormity and the grandeur of the festival. Months of preparation goes into it every year and this year is no exception as the scale of the event and the expectations are already sky high with "Coke Studio" performing on the concluding night, "Celeblitz". This year, we also have a headlining band performing, thanks to the relentless efforts of the organizing team. To add to the already impressive repertoire, we have VH1 Supersonic performing on the opening day.
To put together an event of this caliber and magnanimity takes a lot of energy, hard work and more than anything, the passion to put in hours of hard work despite the grueling academic schedule, assignments, projects, placement activities and much more. Be it the mega events like Carnival De Vogue, being judged by the Miss India Universe, 2012, Shilpa Singh or the rock band competition which will witness a war of bands among various b-schools, this fest has something to offer to everyone. The business simulation games, created after days of planning and relentless effort by the students, will test the candidates across all the domains be it finance, marketing, operations etc. To add to these, we have literary competitions, debates, dance, solo singing and a lot more.
The preparations for the final 3 days are on full swing irrespective of the time of the day. Typically, you see people running for meetings at odd hours of the day, brainstorming on ideas over cups of coffee and packets of chips and surprisingly, enjoying the process; such is the passion and excitement for the fest. Almost each and every student of the college is involved in the planning and preparation to ensure a smooth and glitch free 3 days of ultimate fun and frolic.
"Xpressions'14" has arrived and we promise a great show with a lot of pomp and show.
Comments
comments