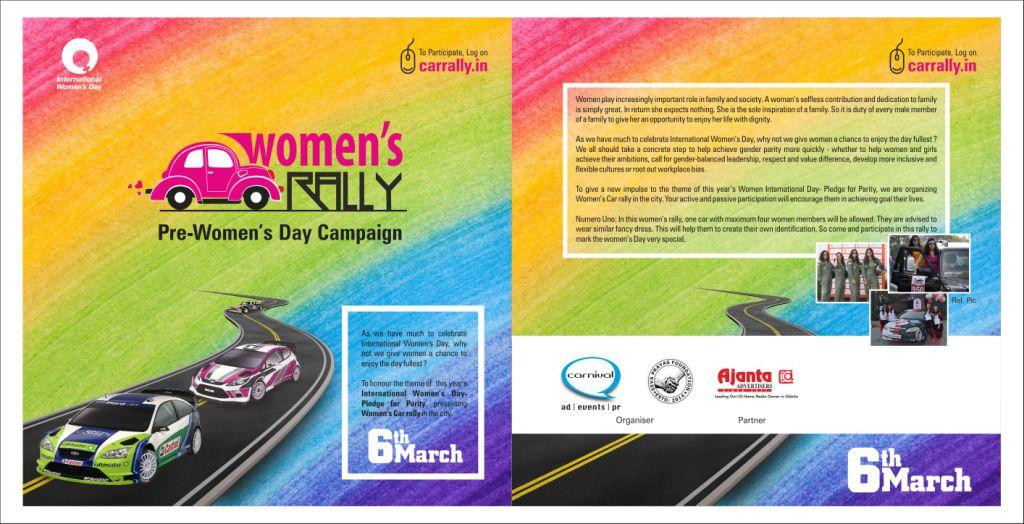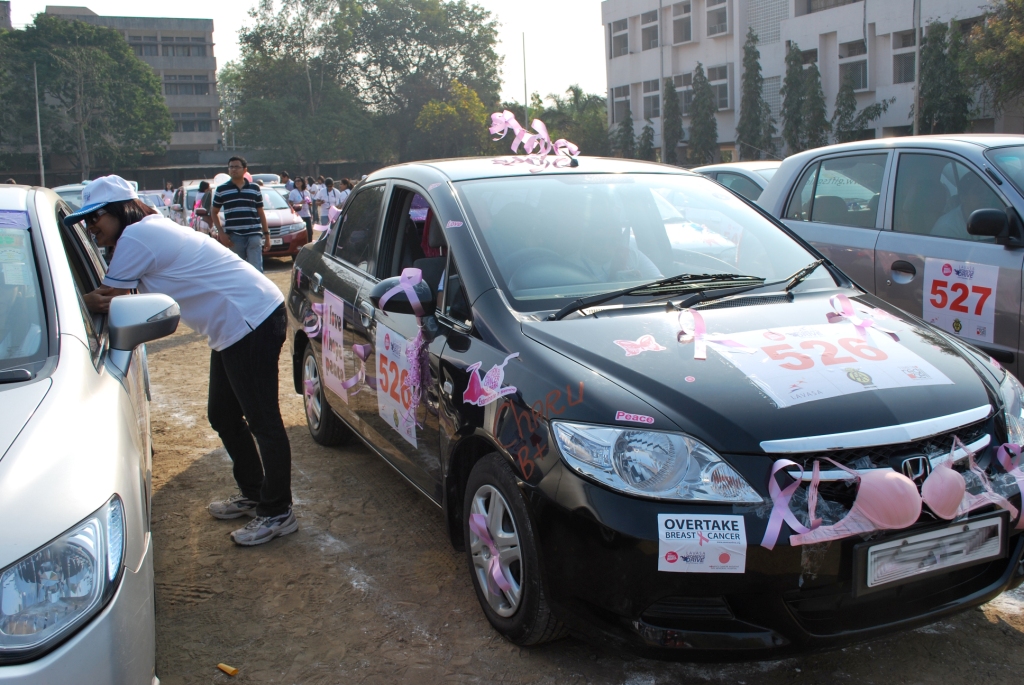 Moving a step beyond gender equality, Carnival – one of the leading Creative agencies in association with Seva Prayas Foundation has announced to organize a car rally – a pre International Women's Day campaign on Sunday, 6th March 2016 where only women are invited to participate. Themed on "the pledge for Parity" the rally of around 250 cars is programmed to be started from KIIT Campus to 7th battalion, announced the organizers through a Press Conference here at Bhubaneswar.
As part of the rules and regulations of the rally, maximum four women members can be inside one car as a group and they must be above the age of 18 years. The participant women of each car are advised to wear thematic fancy dress to distinguish them from other participant groups and make the event more colorful. The registration of participants will be done online through the official website www.carrally.in and volunteers will be deployed at different malls and schools for offline registration of interested women. Apart from this, the interested participants can ping the organizers for more details through facebook – women's car rally.
On this occasion Social activist & Chief Advisor of Seva Prayas Foundation Namrata Chadda said, "Woman is the best creation of God. They continue to contribute to social, economic, cultural and political achievement in the society. But, progress towards gender parity has slowed in many places. The International Women's Day 2016 theme Pledge for Parity is a call to action for everyone to help accelerate gender parity".
On this occasion Social activist Ms. Linkan Subudhi, said," As Women play increasingly important role in family and society, it is the duty of every male member of a family to give her opportunity to enjoy her life with dignity". This event will definitely provide the participants a platform to celebrate womanhood, she added. Eminent personalities like Anuradha Biswal, sports icon, Valena Valentina, National level karate champion & Sulagna Routray, Tv anchor were also present at the Press Conference.
Comments
comments