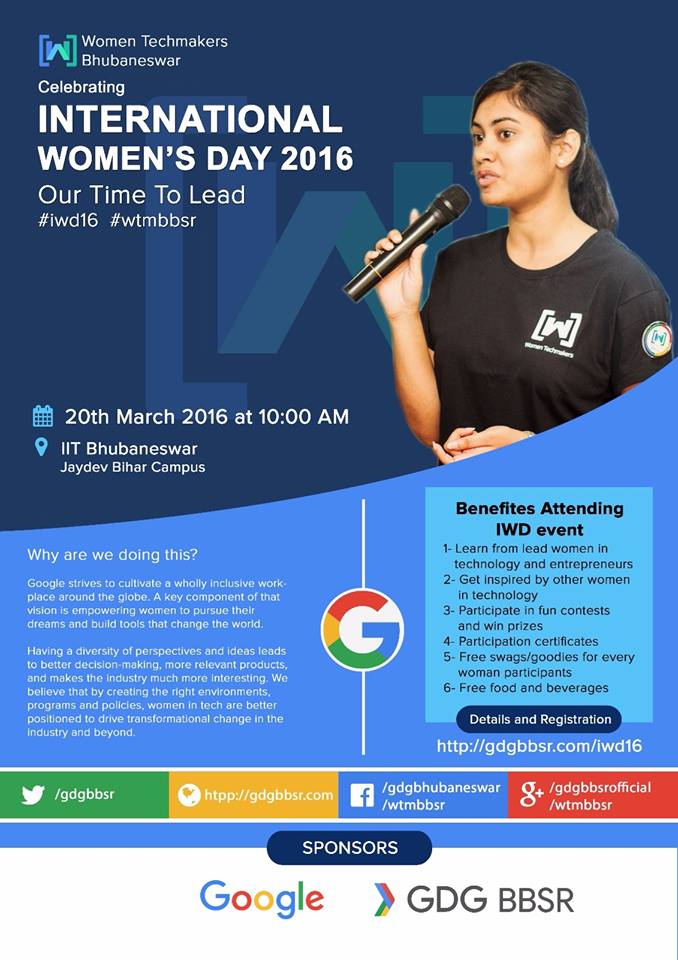 Women TechMakers Bhubaneswar is back with its mega event . It's the International Women's Day 2016.
Celebrations bigger than ever. Are you a tech enthusiast, a developer or an entrepreneur ?
You are invited to join the largest gathering of Women in Technology and Entrepreneurship.
Reconnect and network with the Technologists and Entrepreneurs of the smartest city on this Women's Day.
This event aims to celebrate and recognize the outstanding contribution of women in technology,innovation,leadership and making a social impact.
This year's theme is – "Our Time to Lead". Our time to create significance,success and build the legacy,
women are meant. It's the time to step into being a woman of impact and influence .
for more details and registration : http://gdgbbsr.com/iwd16/
Comments
comments