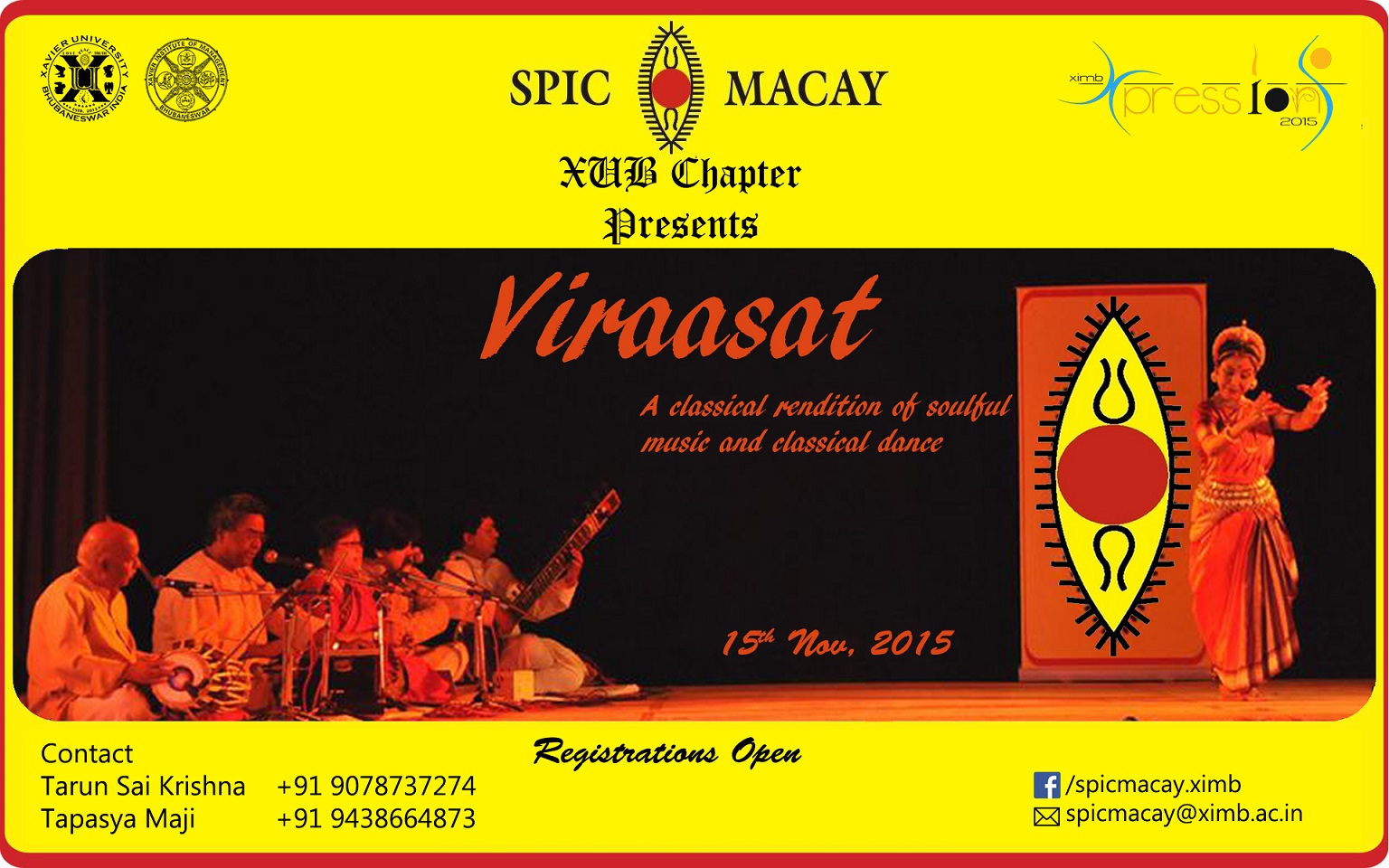 India's rich heritage – a mosaic of faiths, cultures, customs and languages – is best p ortrayed through its graceful nrittya, melodious ragas and melancholic instrumental renditions. This year SPIC MACAY – XIMB chapter brings to you a chance to showcase the Indian legacy through Virasaat, a confluence of various Indian performing arts. Virasaat is Xpressions' 15 one and only classical competition with participants from all over India competing in three categories – Classical Dance, Classical Singing and Instrumentals. The stage of energy and exuberance beckons you. Come, be the enigma and let your mysteries unfold.
Viraasat :: Xpressions'2015 ::
1. The event has three categories: singing, dancing and instrumental.
2. All three are solo performance events.
3. Only Classical performance allowed (No Bollywood songs allowed). Judge's decision will be final in ruling whether the piece presented satisfies this criterion or not.
4. There will be one winner in each category.
5. Maximum one entry per category per participant will be permitted.
6. Decision on prize-money is subject to the discretion of the organizing team of the event.
7. Judging will take place immediately after the competition finishing time. The scoring and decisions made are at the discretion of the judges and their decision shall be final.
Comments
comments