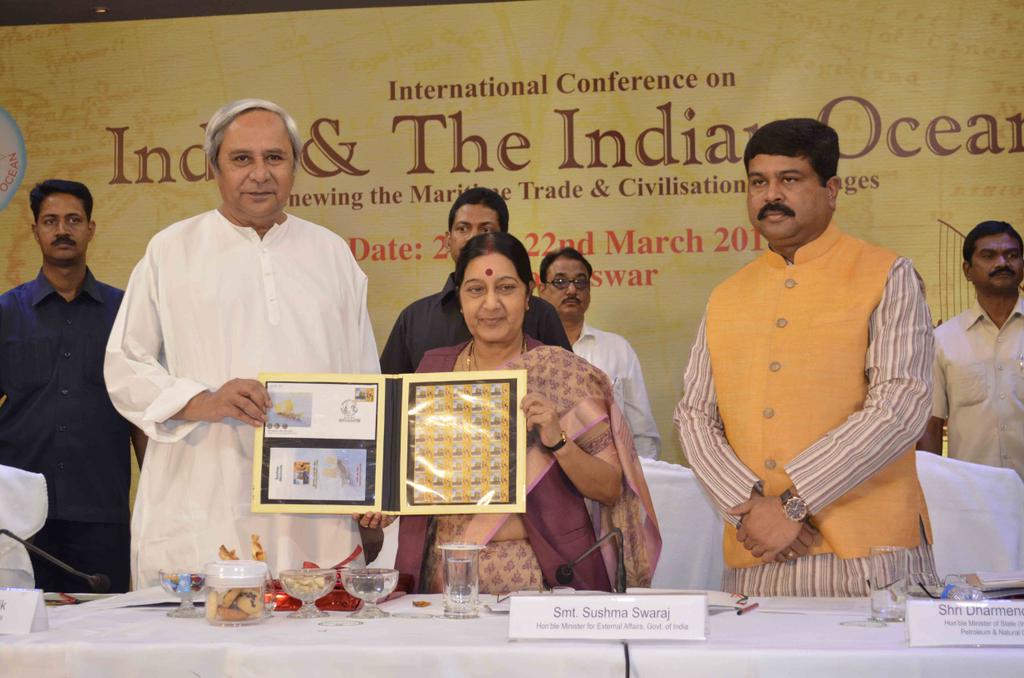 The city of Bhubaneswar has a unique distinction of having rich history which goes back to many millennia and at the same time being among modern India's first planned city," Swaraj said inaugurating an International Conference, on "India and Indian Ocean: Renewing the Maritime Trade and Civilisational Linkages"
She added Bhubaneswar city is home to a large number of ancient temples which stand testimony to millennia old uninterrupted flow of its culture and a number of institutes, or "I may say, temples of higher learning".
Noting that the World Bank has ranked Bhubaneswar as the best place to do business in India, the foreign minister said the city is an apt location for engaging in deliberations like the international conference she opened today.
The three-day conference is jointly organised by Research and Information System for Developing Countries (RIS) and Institute of Social and Cultural Studies, Kolkata.
'Boitha Bandana' that is the worshipping of the ships is a practise that has been there since Kalinga days, the ships used to embark on long voyages to Sri Lanka, Bali, Java, Sumatra, Borneo, Malaya, Vietnam and also to China.
"While here, if any of you find time please do visit the Sun Temple of Konarak, where you can see a boat containing a giraffe, which shows linkages with Africa", Swaraj said.
The festival of Baliyatra on Karthik Purnima in November is a continuation of this tradition. With commendable efforts of the State government here, this has emerged as a major connect with our ancient maritime legacy, she said.
Small Krathongs or boats on several streets of Bangkok, sometime in November, remind us of Boitha. Similar cultural practices are evident in Indonesia when Mesakapan Ke Tukad is celebrated all across the different islands, the External Affairs minister said.
Comments
comments