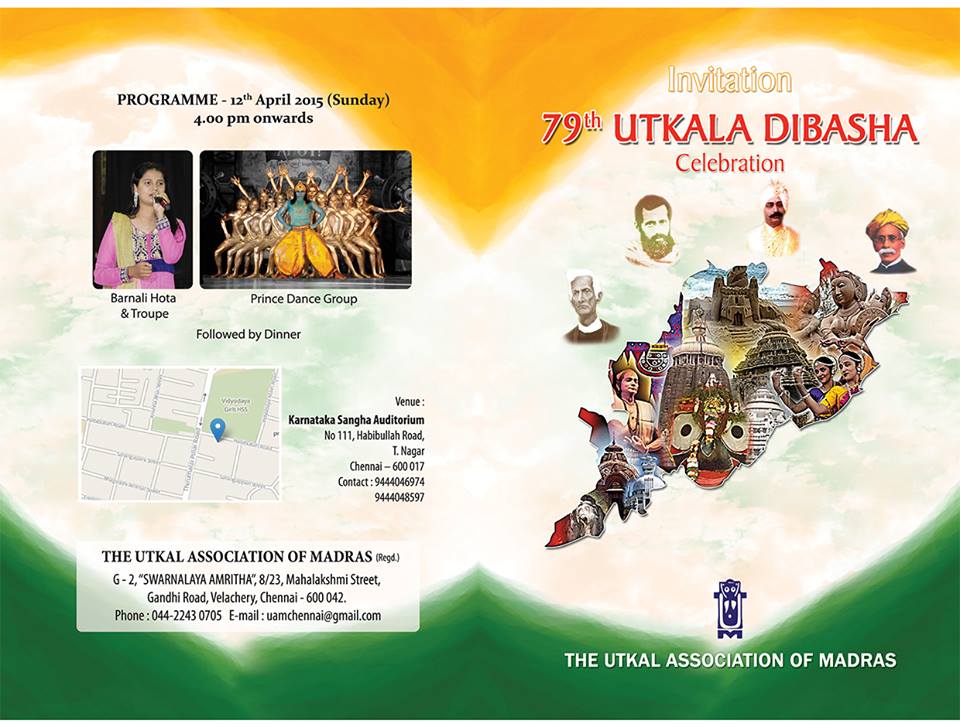 We are happy to announce our 79th UTKALA DIBASHA CELEBRATION on 12th APRIL 2015, SUNDAY from 4 PM Onwards .
We request you block your day for this mega celebration and take your seat by 04.00 PM as two most important Groups from Odisha will be performing their show for the first time in Chennai.
Pl. pass on this message to all your friends and relatives.
Warm regards
Ranjit Sengupta
Secretary, UAM
Chennai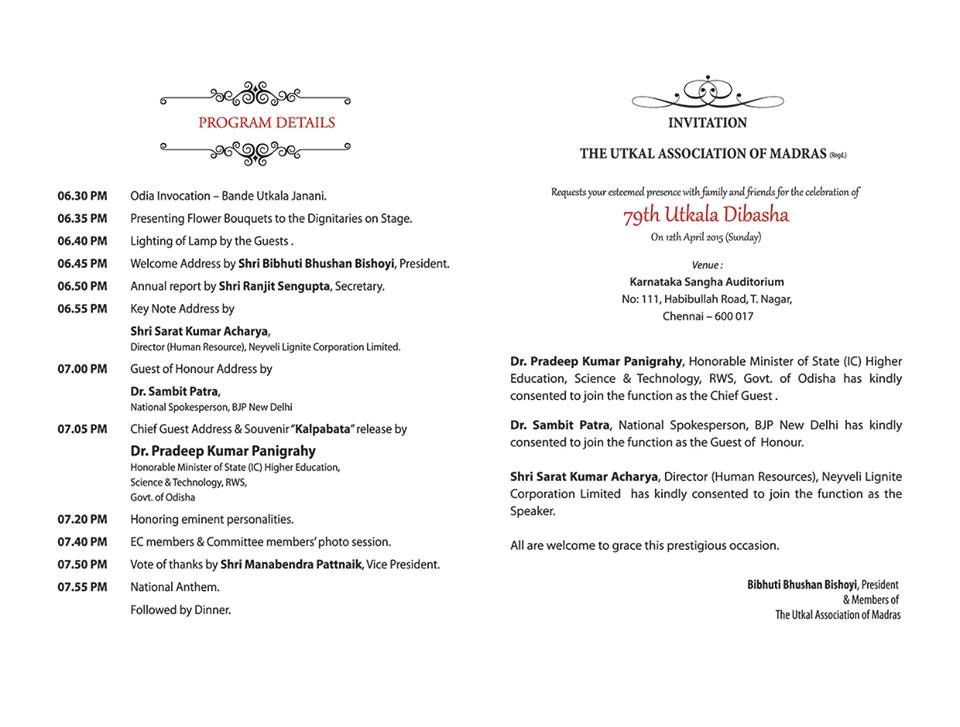 Also Read: NY Times describes Odissi as A Sublime Touch, From Head to Heel
Comments
comments