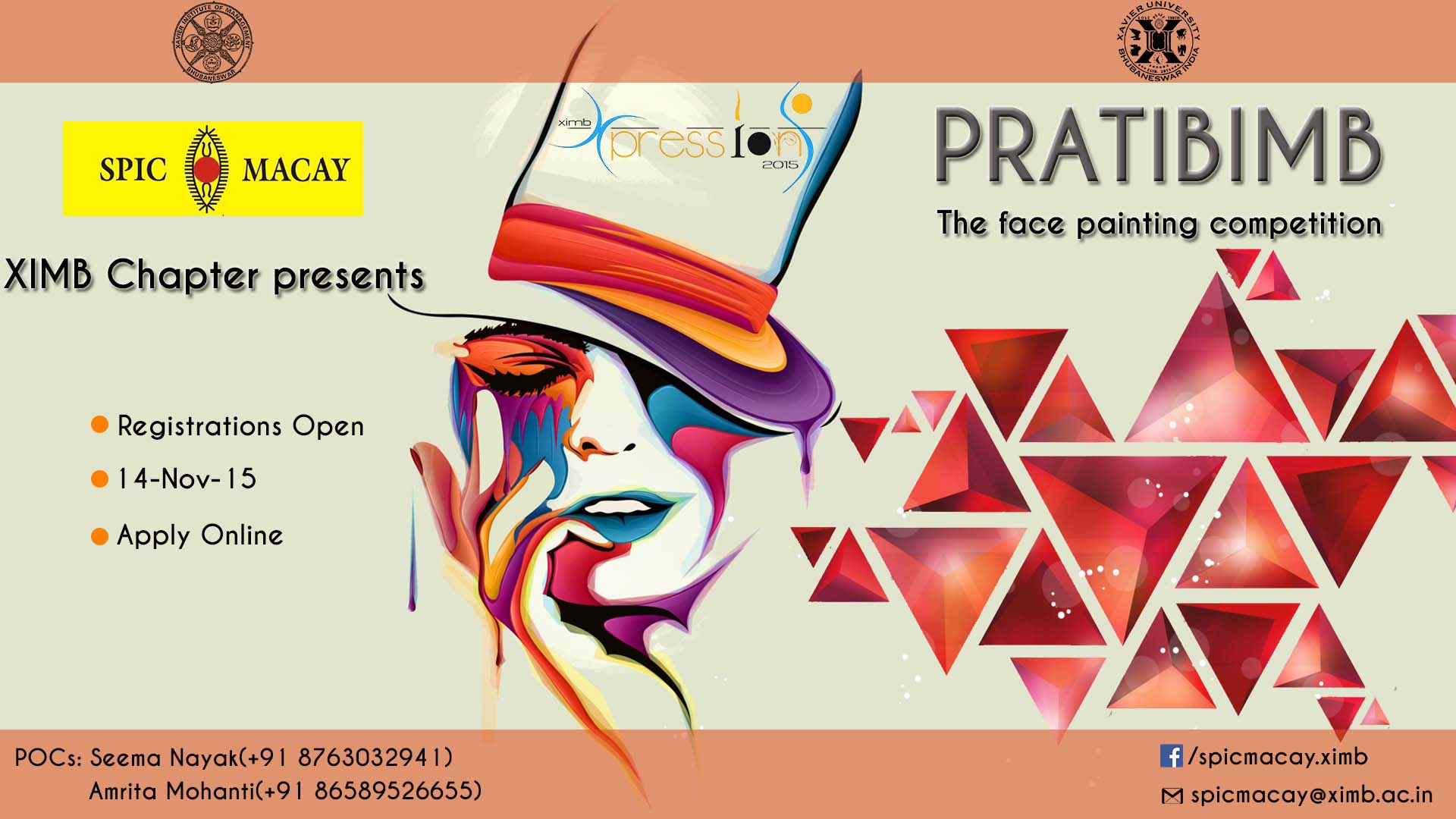 What do you see in a mirror? aks, parchaai, tasveer, pratichhaya or pratibimb – it has many names; call it anything, our reflection never leaves us. In it we see our innate desires, hopes, unfulfilled dreams, inner demons, burdened soul or maybe at times a free spirit. There's a face behind each face, it could be uglier or even more beautiful than the mask one dons. It seeks to be let out. It wants to be seen. What better than painting that idea on a face? Presenting "Pratibimb" – the face painting competition where participants get to paint their imagination on their subjects' faces letting their creative juices flow in all splendors. So next time you look into a mirror, remind yourself, what do you seek?
Pratibimb :: Xpressions'2015 ::
1. This is a face painting competition.
2. The theme of this competition shall be provided 15 minutes before the competition begins.
3. The artist will have to carry their own paints and paint brushes. Costumes, wigs, accessories, gemstones, glitter, feathers, silicon or prosthetics are NOT allowed.
4. Participation will be in the form of teams, each consisting of 2 people – The artist and the model. The artist and the model (whose face would be painted) shall be from the same institute.
5. Team consists of only 2 members. Each team will get maximum of 30 minutes to paint.
6. There will be only 1 winning team and 1 runners-up team.
7. Each team will get 30 seconds to explain their concept to the judge/s.
8. Judging will take place immediately after the competition finishing time. The scoring and decisions made are at the discretion of the judges and their decision shall be final.
Comments
comments