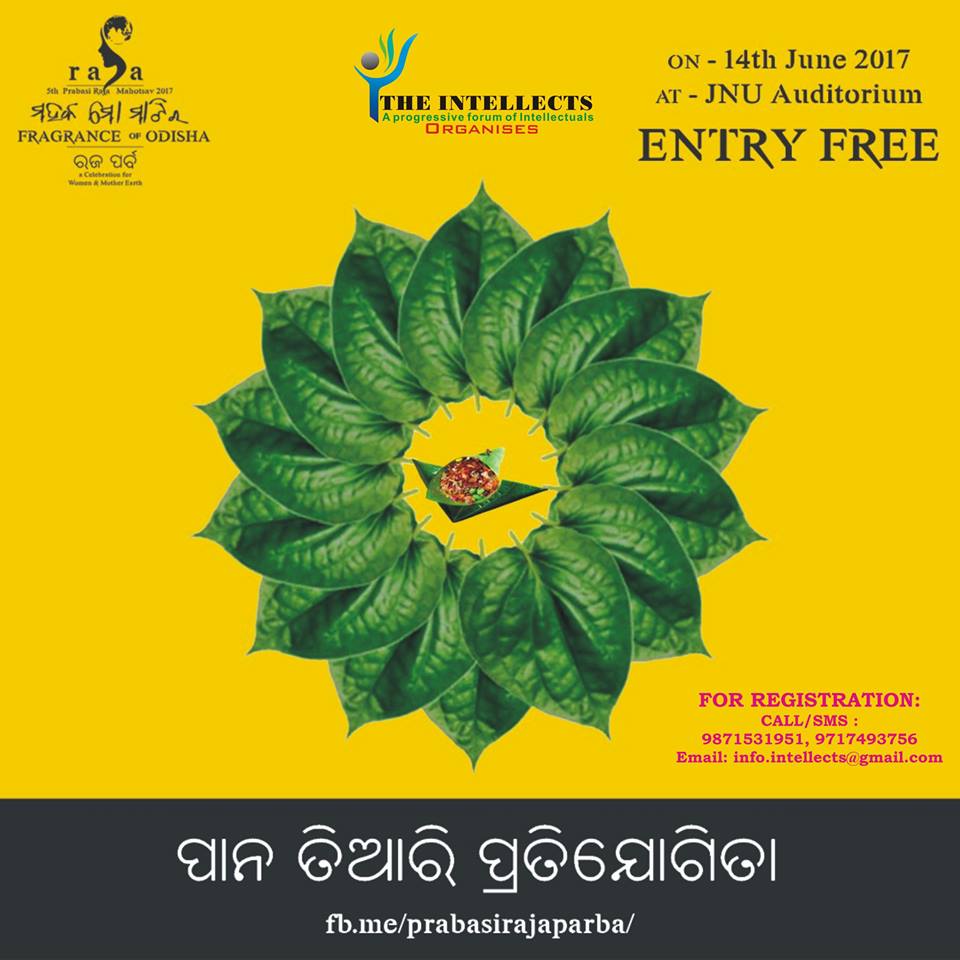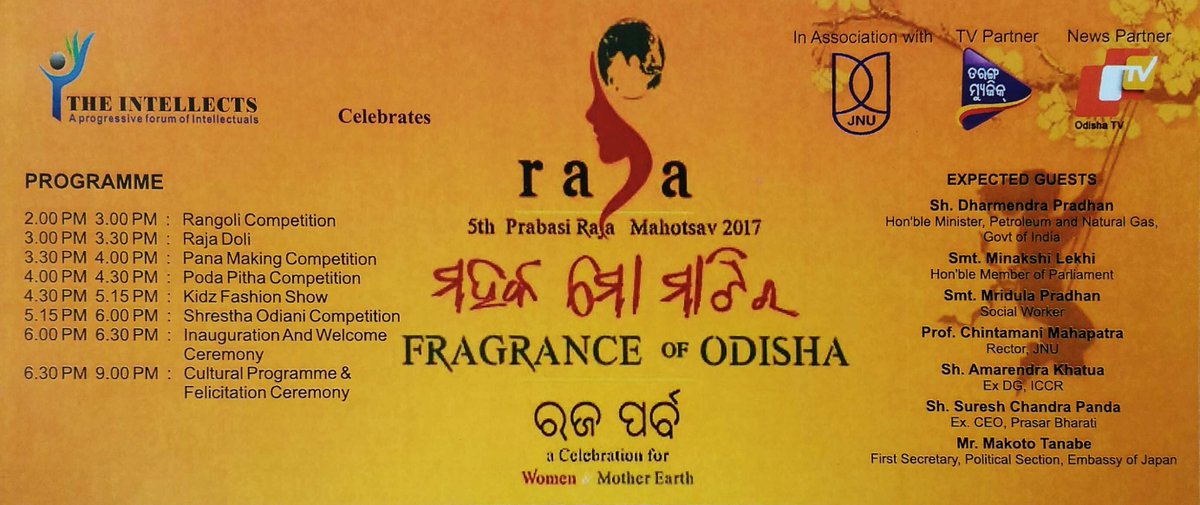 5th PRABASI RAJA PARBA at JNU Convention Center on 14th June 2017. Competition Timing 2 PM to 5.30 PM among Kidz and Ladies. Cultural programme and felicitation timing 5.30 Pm to 9 PM.
ପହିଲି ରଜ ଅବସରରେ ଦିଲ୍ଲୀ ସହରରେ ଆମେ ପାଳିବା ଆମର ଗଣ ପର୍ବ "ରଜ ପର୍ବ"!
ଆସନ୍ତୁ ସମସ୍ତେ ଏକତ୍ର ହେବା ଏହି ମହାସମାରୋହରେ! ଓଡିଶାର ୩୦ଟି ଜିଲ୍ଲାରୁ ଶ୍ରେଷ୍ଠ କନ୍ୟା କଳାକାରମାନେ ଏହି ଉତ୍ସବରେ ସାଂସ୍କୃତିକ କାର୍ଯ୍ୟକ୍ରମ ପରିବେଶଣ କରିବେ! ଆମ ରାଜ୍ୟର ବିଷିଷ୍ଠ ମହିଳା ବ୍ୟକ୍ତିତ୍ବଙ୍କୁ "ମହକ ମୋ ମାଟିର ସମ୍ମାନ"ରେ ସମ୍ମାନିତ କରାଯିବ୤
ଆସନ୍ତୁ ପାଳିବା ରଜ
ସ୍ଥାନ: ଜେ. ଏନ. ୟୁ ପ୍ରେକ୍ଷାଳୟ, ନୂଆ ଦିଲ୍ଲୀ
ତା: ୧୪.୦୬.୨୦୧୭ ପ୍ରଥମ ରଜ
ମା ଓ ମାଟିକୁ ସମ୍ମାନ ଦେବା ଆମ ଜାତିର ପରମ୍ପରା ଓ ସ୍ବାଭିମାନ୤
ଏହି ପରମ୍ପରାକୁ ପ୍ରଦର୍ଶିତ କରିବା ଜାତୀୟ ରାଜଧାନୀରେ!
ସମସ୍ତଙ୍କୁ ସାଦରେ ନିମନ୍ତ୍ରଣ!
More details at the following link : https://www.facebook.com/prabasirajaparba
Comments
comments