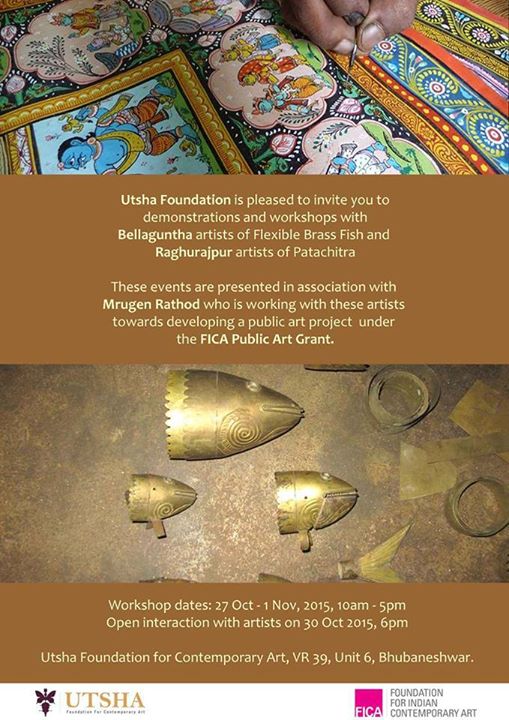 FICA invites you to two workshops in Bhubhaneshwar as part of Mrugen Rathod's project supported by the FICA Public Art Grant .
The workshops will be conducted by PataChitra Artists from RaghuRajpur Village, Puri, and artists from Bellaguntha, Ganjam, Odisha who are engaged into one of the oldest kinetic craft of making Flexible Brass Fish.
These workshops will be held in coordination with illustrator Sanket Pethkar from Mumbai. The events are held in collaboration with Utsha Foundation, Bhubhaneshwar.
Comments
comments