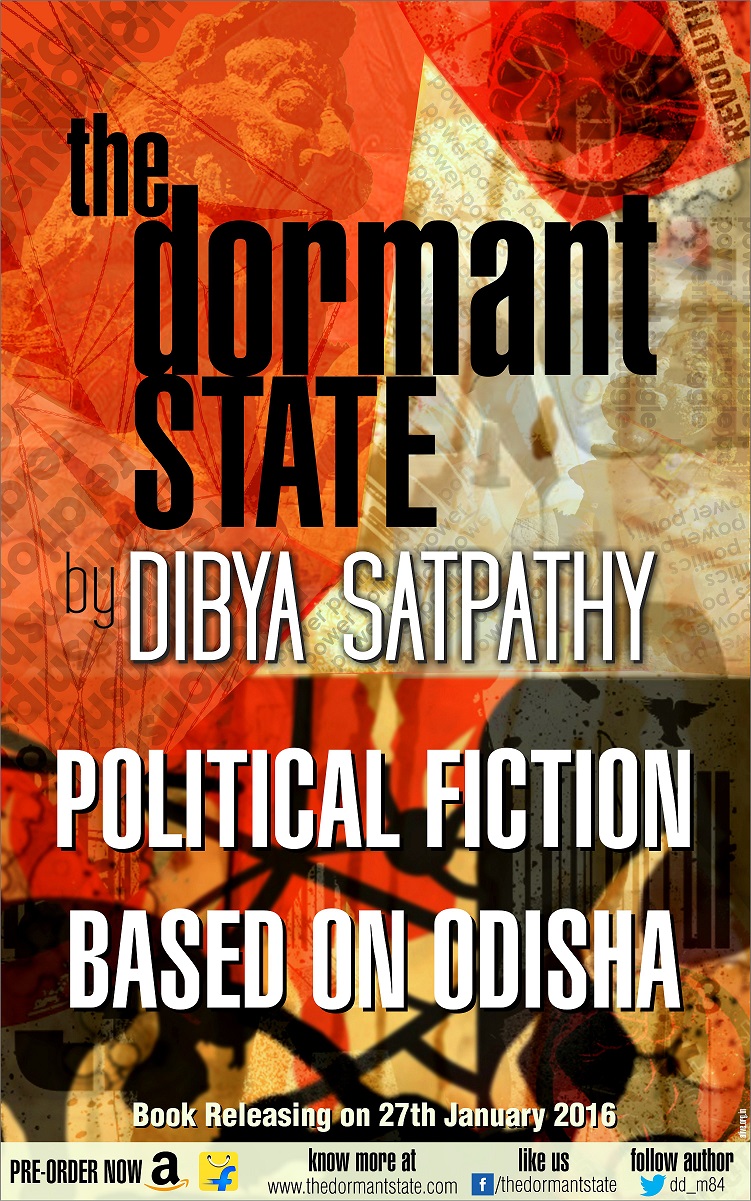 "Writers know that sometimes things are there in the drawer for decades before they finally come out and you are capable of writing about them"
About the Author
Born and brought up in Odisha, Dibya Satpathy according to his own words was an average student who was far more interested in plays than textbooks. A gradual leaning towards literature was only obvious. A National Defence Academy Graduate, Class of 2002, Dibya's idea for writing this book was more a way to cope with the isolation of the border postings. Young and restless like his protagonist; Dibya was drawn towards the subject matter on finding the appalling state of affairs in Odisha.
According to the Author writing is the best form of expression, expression of the mind and more importantly, the heart. He also has an interesting solution for 'Writer's Block'- A bottle of good single Malt Whisky!
About the Book
People have always rued the fact that, in spite of having a massive treasure chest of literature, there havn't been a whole lot of groundbreaking Oriya literature for the young and restless in these modern times. The young Oriya has read his share of Manoj Das, Pratibha Ray, Gangadhar Meher and other such timeless legends etc. But what he/she really wants now is something that should be relevant to this age and time- Literature that addresses the problems that the average youth faces- in the exam hall, in the gruelling and hopeless interviews, favours- under the table and over it. Sadly there is a dire lack of such work and the youth doesn't feel a deep connection with the older revolutionary writers.
Dibya Satpathy in his Debut Novel, The Dormant State, addresses the very same issues and brings forth the ugly realities of life in one of the poorer states of the country. Rampant corruption and blatant flouting of rules are as common place here as a cow squatting on the main road.
The book took 5 years for the book to take shape and the former National Defence Academy graduate owes it to his days of isolation on the forward postings.
The protagonist of the book of can be easily be said to be a representation of the simmering anger, hopelessness and frustration of the average Oriya youth. He is a spirited young man with a strict middle class upbringing, who nurses a deep disgust for the crooked and the corrupt. As the novel progresses the protagonist takes on the powerful system and soon finds himself as the guardian and the subsequent pawn of the system itself.
Get your copy today to find out what happens when the rebel turns into the ruler of the realm.
Link to website of The Dormant State
Comments
comments