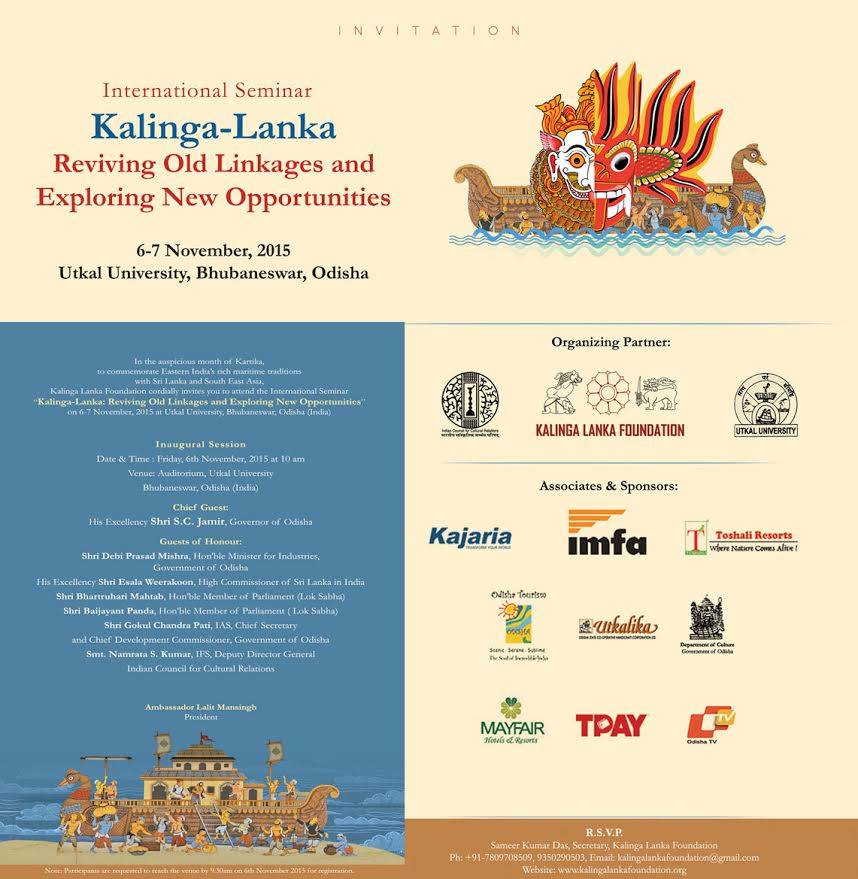 To commemorate Eastern India's rich maritime traditions with Sri Lanka and South East Asia in the holy month of Kartika, the Kalinga Lanka Foundation is organising an international seminar 'Kalinga-Lanka' at the Utkal University from November6 to 7.
The seminar aimed at reviving old linkages and exploring new opportunities would be inaugurated by Governor Dr SC Jamir while Sri Lanka High Commissioner designate Esala Weerakoon, Tourism and Culture Minister Ashok Chandra Panda, Industries Minister Debi Prasad Mishra, are scheduled to grace the event as other guests.
The academic-cum-business seminar would focus on create awareness and activate an age-old relationship between Sri Lanka and India through fresh initiatives in the field of education, art, culture, Buddhist pilgrimage, tourism, skill developments, joint ventures and commerce, said organisers.
The 2-days long seminar will comprise six sessions of diversified subjects- 'Retracing Shared History', 'Buddhism: Reviving a Common Heritage', 'Development of Tourism and the Buddhist Circuit', 'Joint Ventures and Economic Co-operation', 'Educational Opportunities & Collaborations' and 'Cultural Exchanges'.
Comments
comments