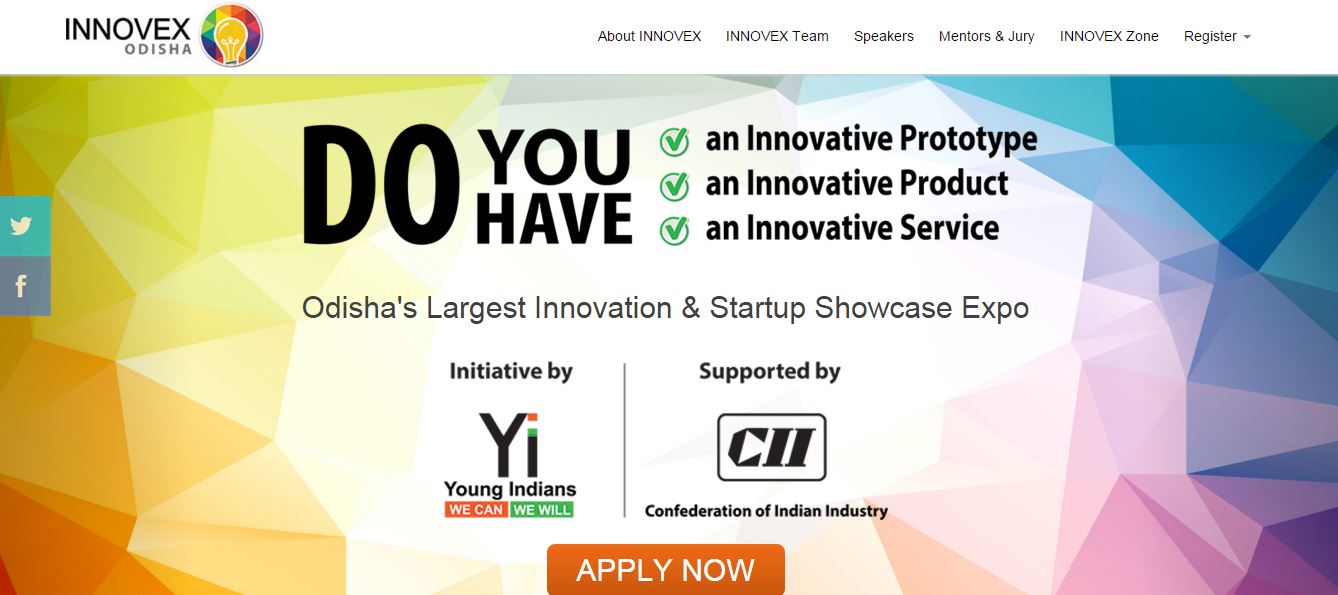 This winter team of Young Indians with the support of CII, will bring extraordinary inventors from across the state to showcase their innovations at the first ever Innovation & Startup Expo.
Amazing speakers from across the country will deliver learning sessions and talks to inspire young innovators and entrepreneurs.
Startups with prototypes, products and services will get the benefit of the INNOVEX & ENTERPRISE ODISHA platform, not only to showcase, but also to Test their idea, get Traction, meet Mentors & Partners & even pitch for Funding.
INNOVEX ODISHA also aims to bring together the entire Startup eco system and ignite young minds to innovate by organising.
Event Date: 27th Nov – 3rd Dec 2015 & Location: IDCO Exhibition ground, Bhubaneswar
Comments
comments